Sent in 2-3 business days Extensive image bank with Quotes, Colors & Prints
Need an original Father's Day gift?
When is Father's Day again? In 2021 we will celebrate Father's Day on Sunday, 20 June. A fun day with the family where you come up with a nice gift idea for your father or grandfather, as every year. Are you looking for an original Father's Day gift? We are happy to tell you about the top 3 Modularis for Father's Day!
1. Collage in the office (including cork)
Whether it is a remote office or a home office, your Dad will love to have some pictures of his family hanging there. So, create a nice collage of different photos and combine it with something that is also useful in the office: cork, to which you can pin things with thumbtacks. Think of a schedule or an order list for example. Nifty!
Good to know: All our wall elements are supplied as standard with our self-adhesive magnetic mounting system. Whether you have smooth walls or walls with structure, you can easily hang your Father's Day gift everywhere.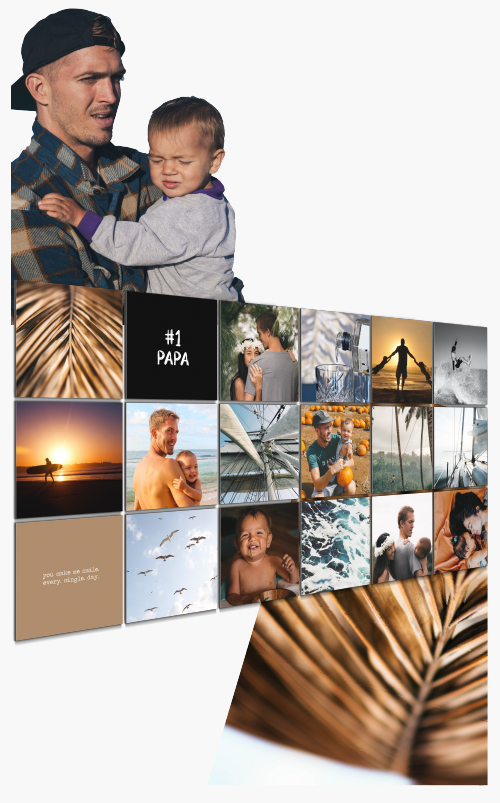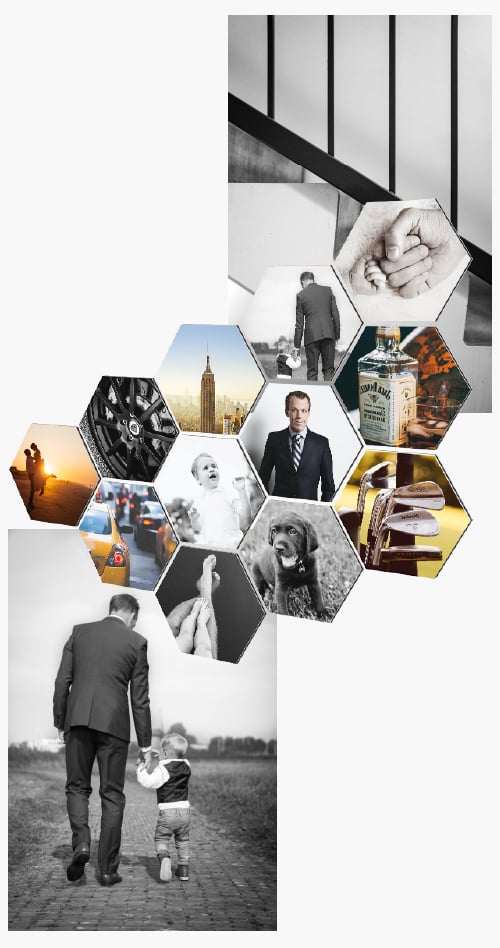 2. Family magnification
Enlarge that one beautiful family photo into one unique wall decoration by spreading one photo over several panels. At Modulari you can choose from three shapes; hexagon, circle or square and these are available in five sizes, with XL being the largest size. That is the size you want of course if you are looking for a nice wall decoration for your father and you have chosen a beautiful family photo for it. You can order them in the shapes square, circle or hexagon.
Choose the material that you like best, or that best suits the place where the Father's Day gift will be hung up: Forex, aluminum or plexiglass. Are you also curious what your father or grandfather thinks of this idea?
3. Collage featuring your father's hobby (with quotes)
You can put together a beautiful collage with photos of high print quality in all kinds of ways. Need a perfect Father's Day gift idea? Then surprise your father with pictures of his favorite hobby. Whether this is a collage with photos of sailing, football or barbecue, he will undoubtedly be happy with it.
In addition to mirrors and cork, we have even more ideas for what to use between his personal photos. For example, an inspiring quote from our image bank! There you will certainly find suitable quotes that make the photos of his hobby stand out even better.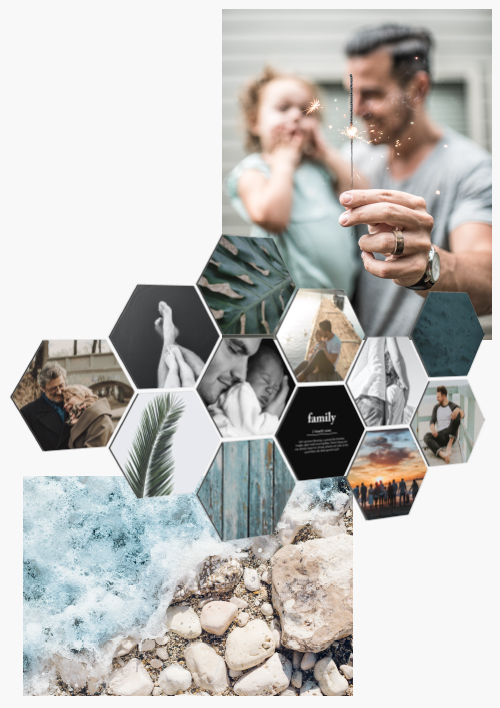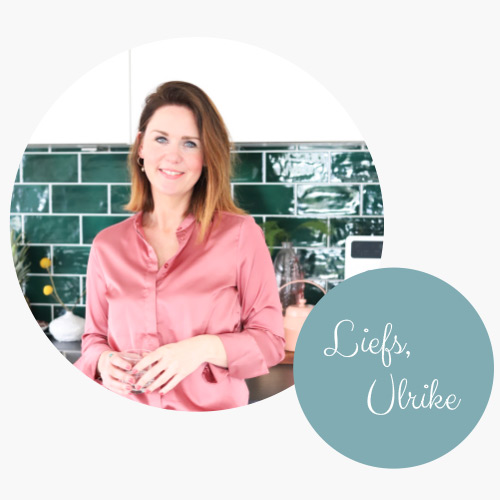 As you can see, there is plenty of choice if you are looking for inspiration for an original Father's Day gift. Which of these three do you choose to give this year?
Findest du es immer noch etwas schwierig, eine schöne Collage zusammenzustellen? Dann möchten wir Ihnen dir gerne helfen.
Lass uns zusammen kreativ sein,
Ulrike