Sent in 2-3 business days Extensive image bank with Quotes, Colors & Prints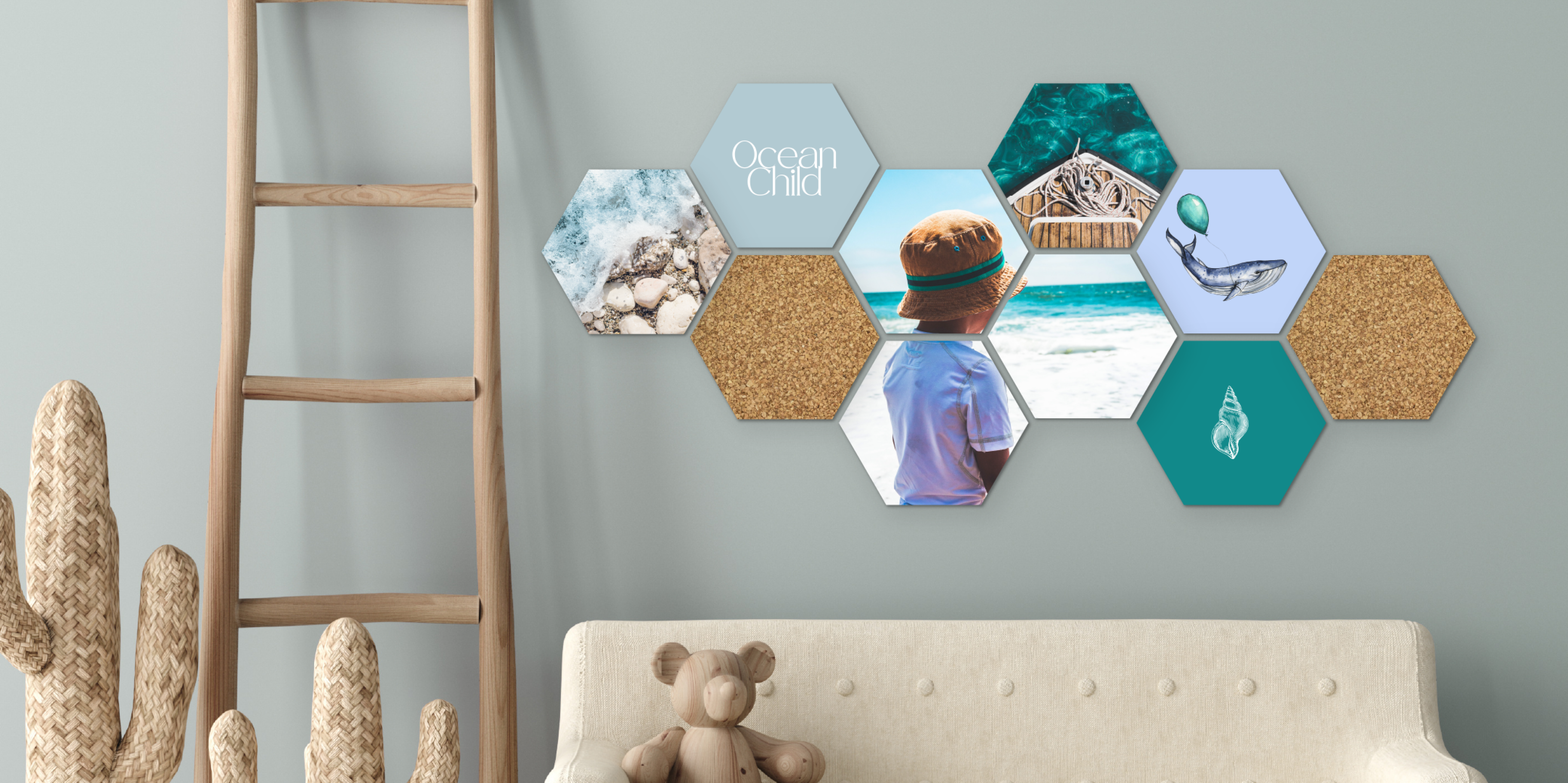 A photo wall in your bedroom: 6 tips and ideas for a stunning visual display
Your bedroom: It's a place of warmth and security, of love and relaxation. It's where the morning light shines softly through the curtains and the smell of freshly washed linens fills the air. That's a nice way to wake up, isn't it? A beautiful photo wall in your bedroom would certainly complement this scene! In this article, we'll give you six original tips and ideas to create a perfect photo wall of your very own.
Tip 2: How to create harmony with your photo wall
Before you get started with your design, it is important to decide on a suitable spot for your wall decoration. Some examples could include:
Above your bed
Parallel to your bed
Or above your dresser
You can even implement shades of your decorative pillows or blankets into the colors of your photo wall. This helps create harmony, allowng your design to become one with the room. By hanging a real eye-catcher above a sideboard, you can give anything (like a cupboard) a unique look. And if a piece of furniture is a focal piece in and of itself, then you can opt for a modest design with just a few photos. And don't forget to include a mirror in your design, either! This can come in handy if the bathroom is already full of decorations.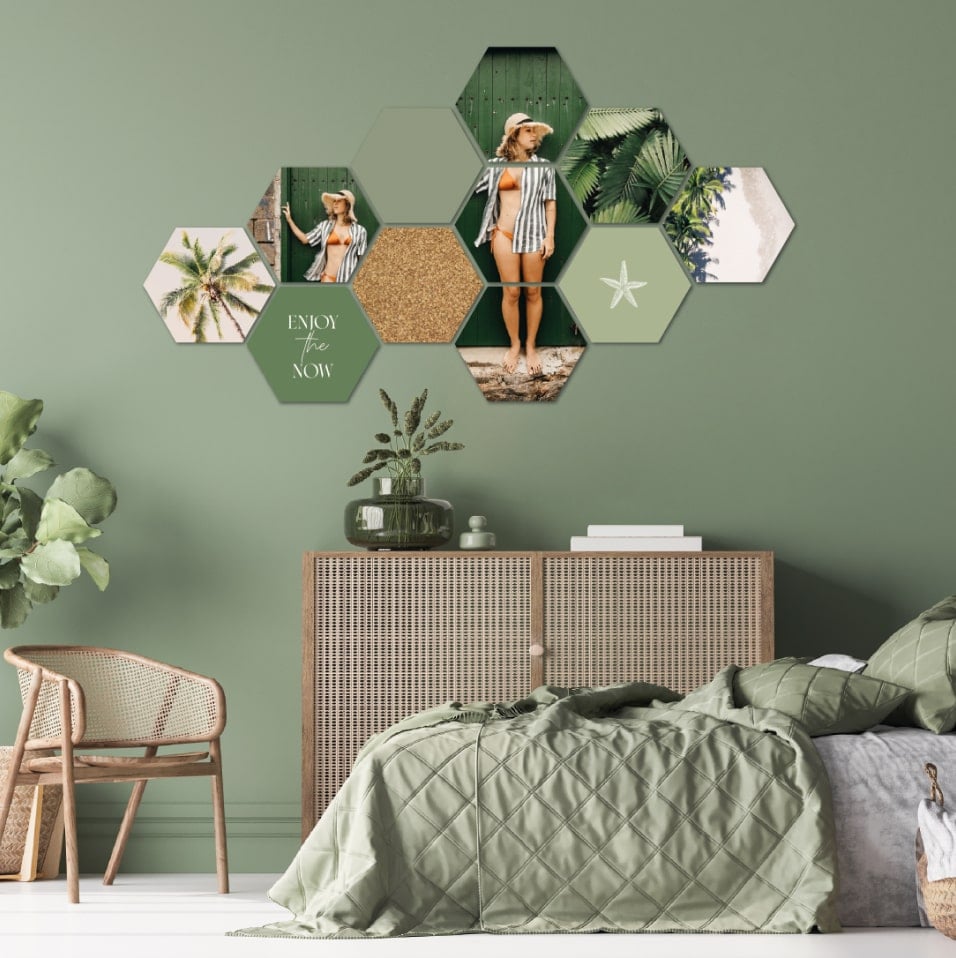 Tip 2: Zo creëer je rust met je fotomuur
A good night's sleep is essential for your health. To get that ultimate feeling of relaxation, it's important to create a nice, calming atmosphere in your bedroom. You can do this creatively with a photo collage. Plus, did you know that shades of blue have been scientifically proven to be relaxing? After all, blue symbolises calmness and serenity. You could incorporate elements of the sea or water in the design to achieve this feeling. To avoid an effect that's a bit too "cool" or sterile, you could combine the design with warm light and cosy furniture. Pastel colours and earthy tones are also great ways to create a calming atmosphere. By supplementing your décor with candles or a salt lamp, you'll have created a lovely place to sleep in no time at all!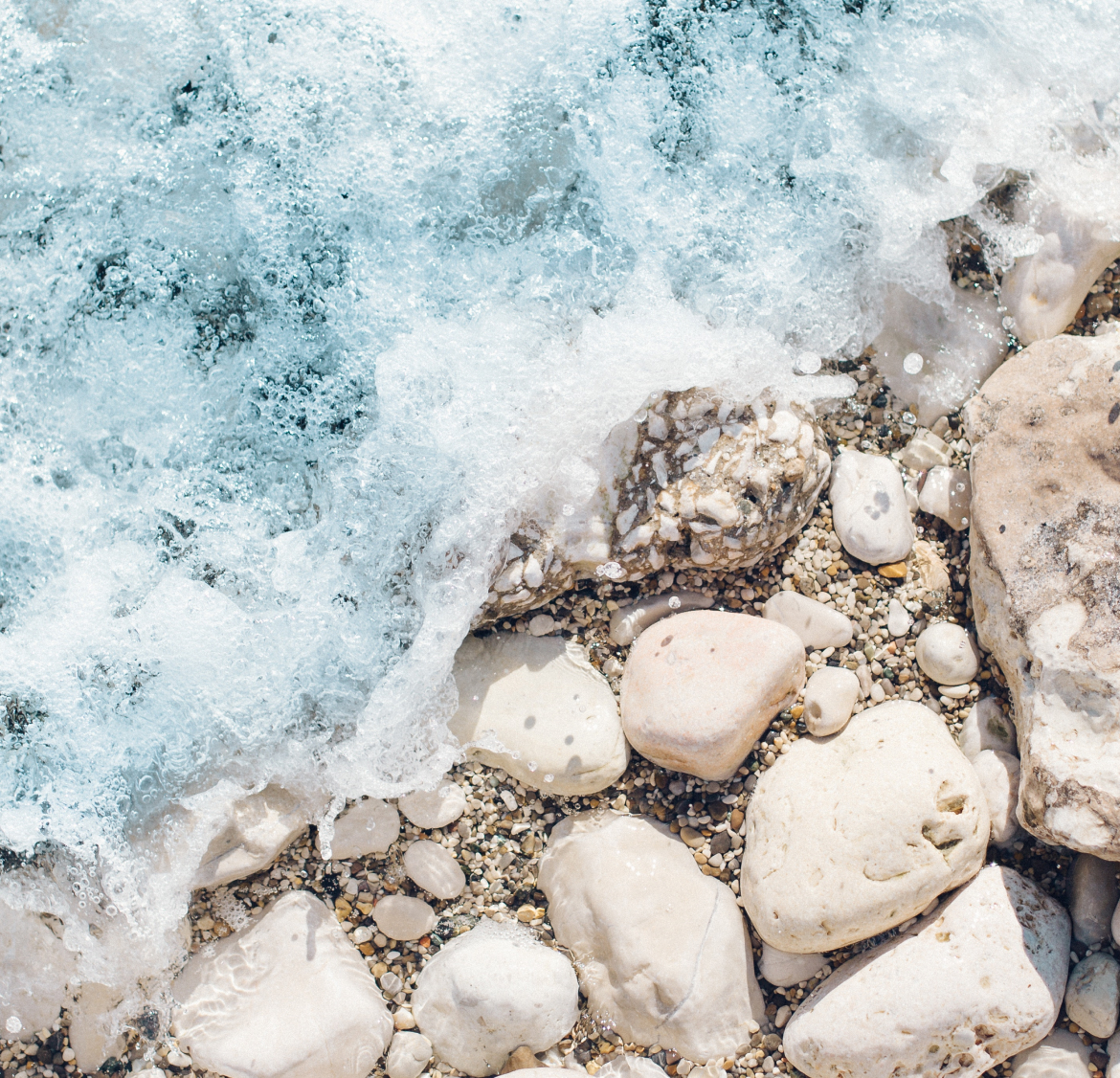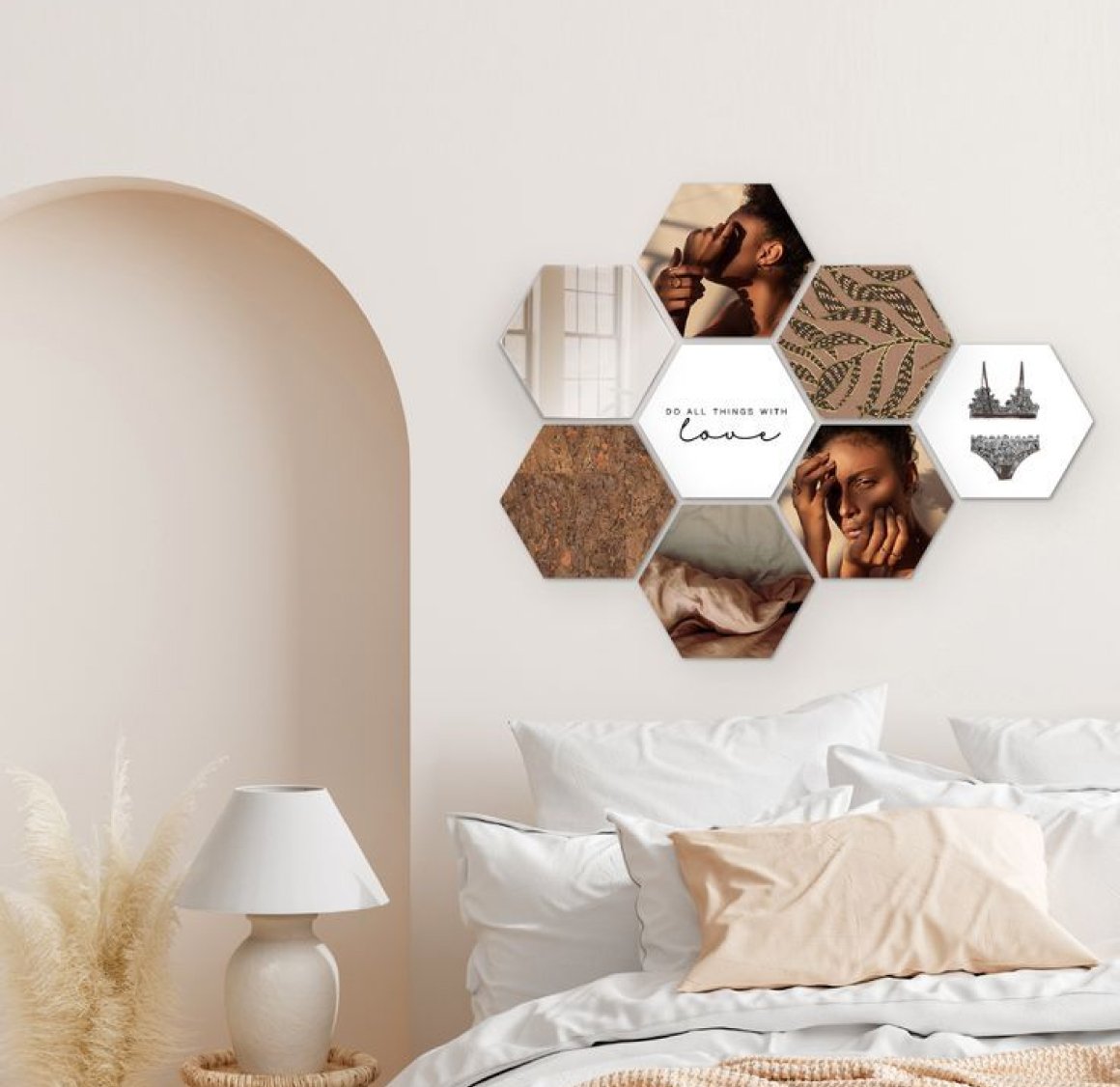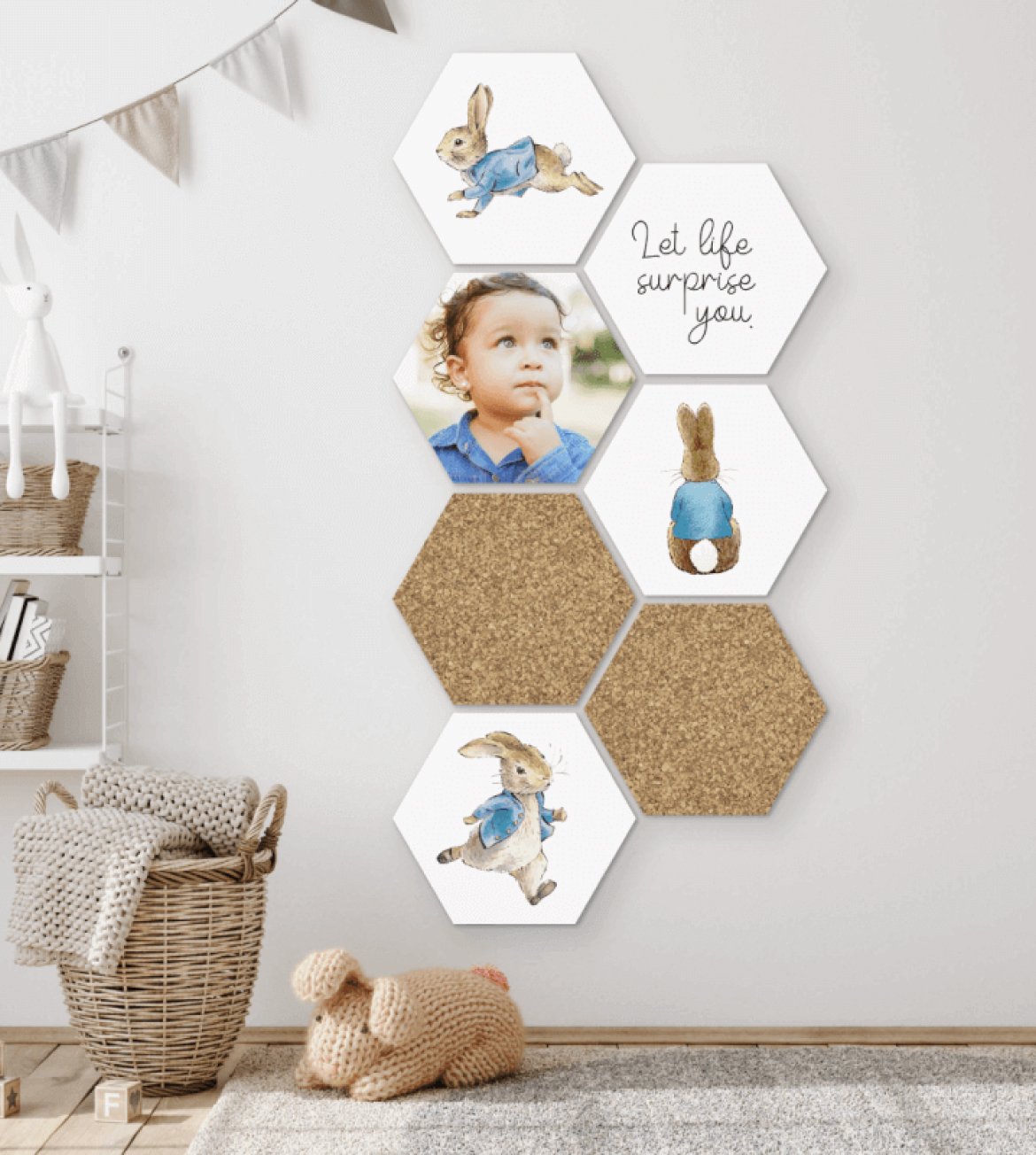 Tip 3: A photo wall in your bedroom to inspire you
Seeing an inspiring quote as soon as you wake up can help you start your day full of energy. Combine a beautiful quote with your own special photos or make a statement with one big, meaningful text. Here's some inspiration:
Namaste in bed
Don't dream your live. Live your dreams.
Wake up and be awesome
Mondays are for fresh starts
Of: Never stop dreaming
These quotes will give you that extra bit of motivation you need to start the day in good spirits.
Tip 4: Relax with photos of nature
A British study regarding the effect of nature on health found that people are happier and more relaxed if they spend at least 120 minutes per week outdoors. But this can be difficult to attain if you live in the city or simply don't have much time. Fortunately, you don't have to go into the woods every day to relax. Did you know that just looking at pictures of nature has a stress-relieving effect? So, why not bring the outdoors inside to you? You can do so by incorporating beautiful nature photos in your photo collage. With hexagons or square photo tiles, you can extend one large photo throughout your design. Whether it's a photo of towering trees or a beautiful glacial lake, soothing images can be a great addition to your bedroom.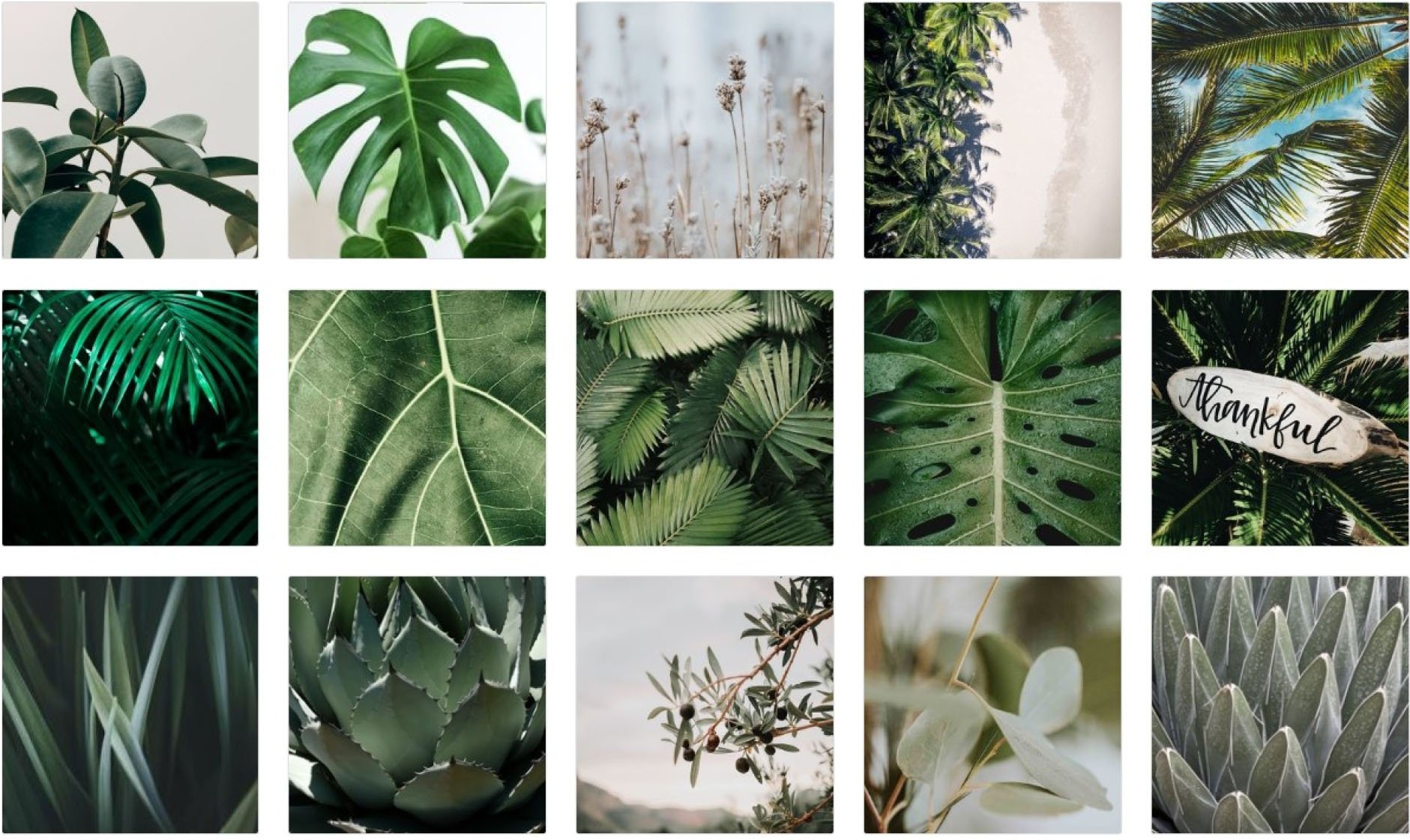 Tip 5: Daydream in Your Bedroom with Wall Circles
When it comes to original wall decor, circles are classic, timeless, and never go out of style. One idea is to create a 'bubbles' effect by using wall circles of various sizes in your bedroom. You could also hang them closely together and play with different photos, colors, and quotes that perfectly match the mood you're looking to create. In a child's room, you can really get creative with circles. Is your little one a sports enthusiast? Why not incorporate sports balls into the wall circles? You could even turn them into planets and create a whole galaxy in no time at all!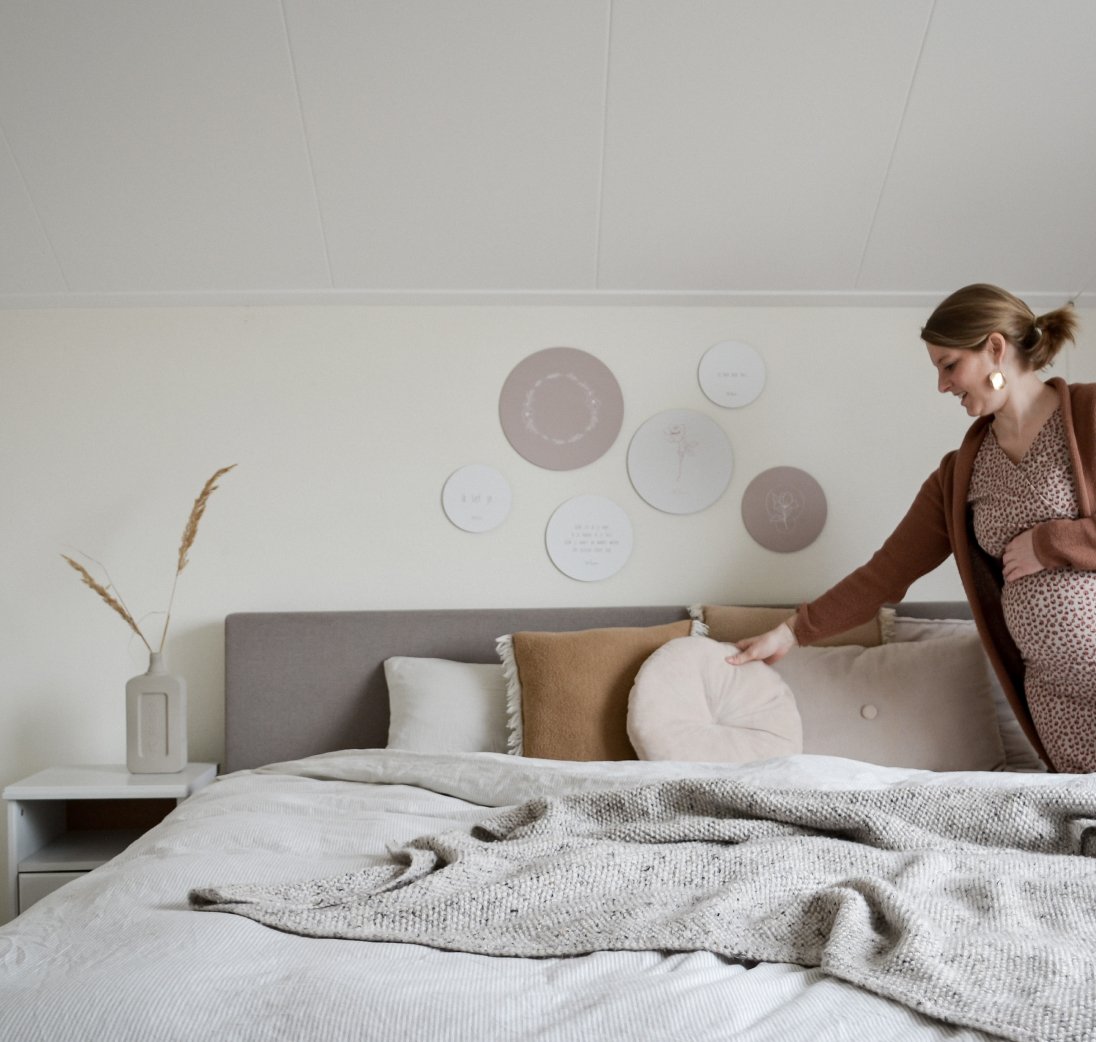 Tip 6: How to create harmony with your photo wall
If you can dream it, you can do it! Use your wall as a reminder of your most beautiful dreams and goals. And as soon as you open your eyes, you'll get to see what makes you happy! Perhaps it's an idyllic beach holiday or a beautiful picture of the New York skyline. The choice is entirely up to you. The world is at your fingertips!
Looking for some inspiration? These are our bedroom favourites.
Sometimes, looking through examples is the best way to be inspired. We've listed our favourite bedroom creations just for you.