Sent in 2-3 business days Extensive image bank with Quotes, Colors & Prints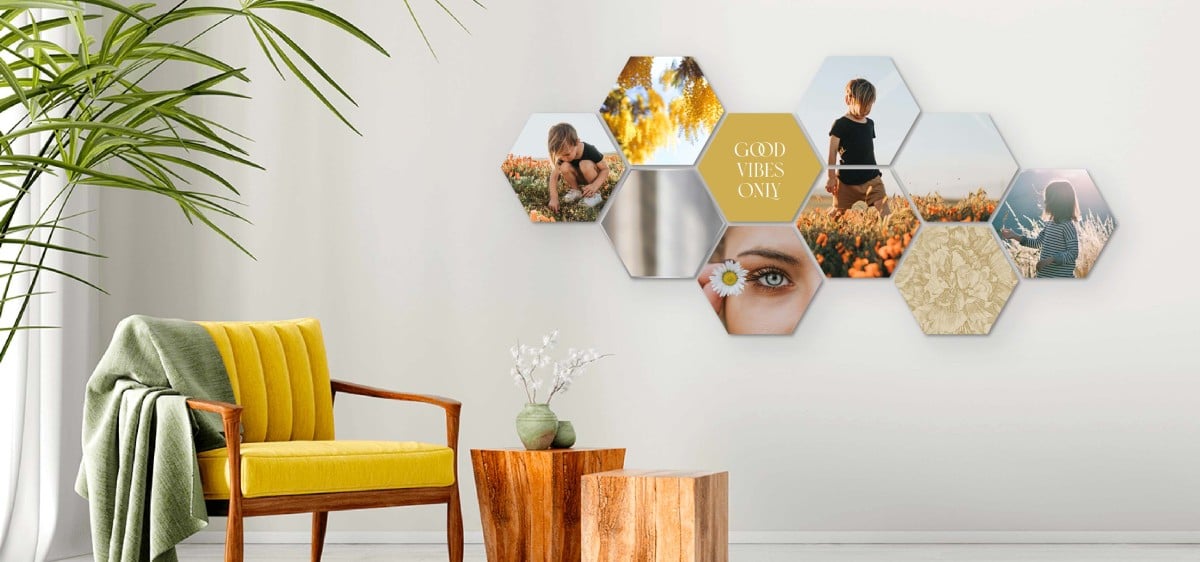 How to create more space and light by combining multiple mirrors
Mirrors are so much more than something you use when doing your make-up or checking out your outfit. They are a true addition and enhancement to your interior design! Think about it: you can do anything with them - and not just in the hallway or bathroom. For instance, you could hang several mirrors together and make every room brighter and more spacious, or combine them with your own photos in a unique photo collage. The possibilities are endless!
Create more space with several mirrors together
When hanging several mirrors together, the effect is always remarkable - no matter which room it's in. By hanging a mirror in the right place, you can make any small or dark room appear larger and brighter. So, is your room dark? Then simply create more light by hanging a mirror opposite from the window. The light will be reflected, automatically making the room appear larger. Do you have a low ceiling? Then hang a mirror vertically. It will accentuate the length of the room and make its ceiling seem much higher. Want to enhance the effect of a mirror? Then place accessories in front of it, like above a sideboard or on a mantelpiece, for instance. This makes it so that your favourite items are reflected in the glass, emphasising the feeling of depth. A mirror can truly do a lot for a room!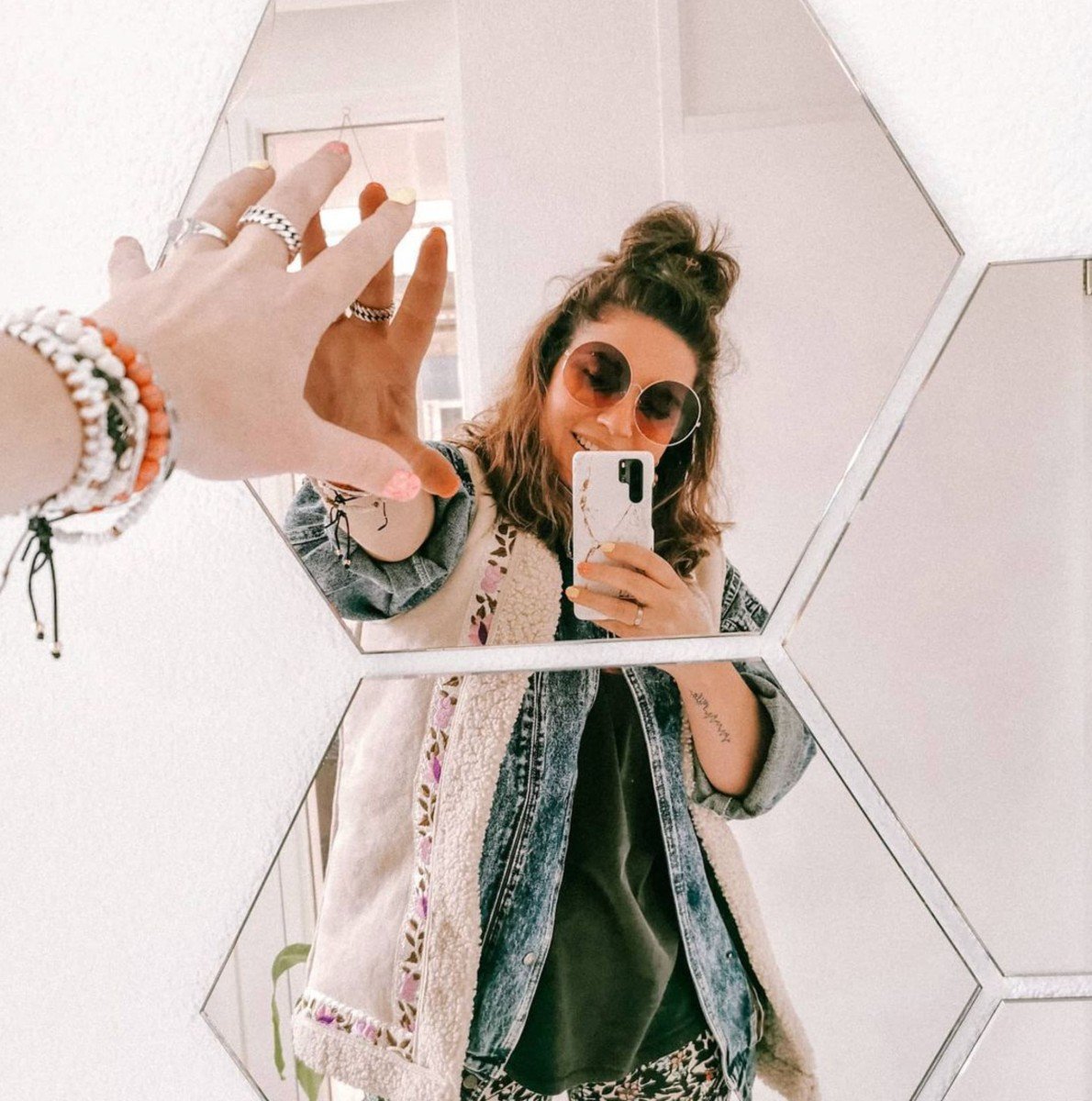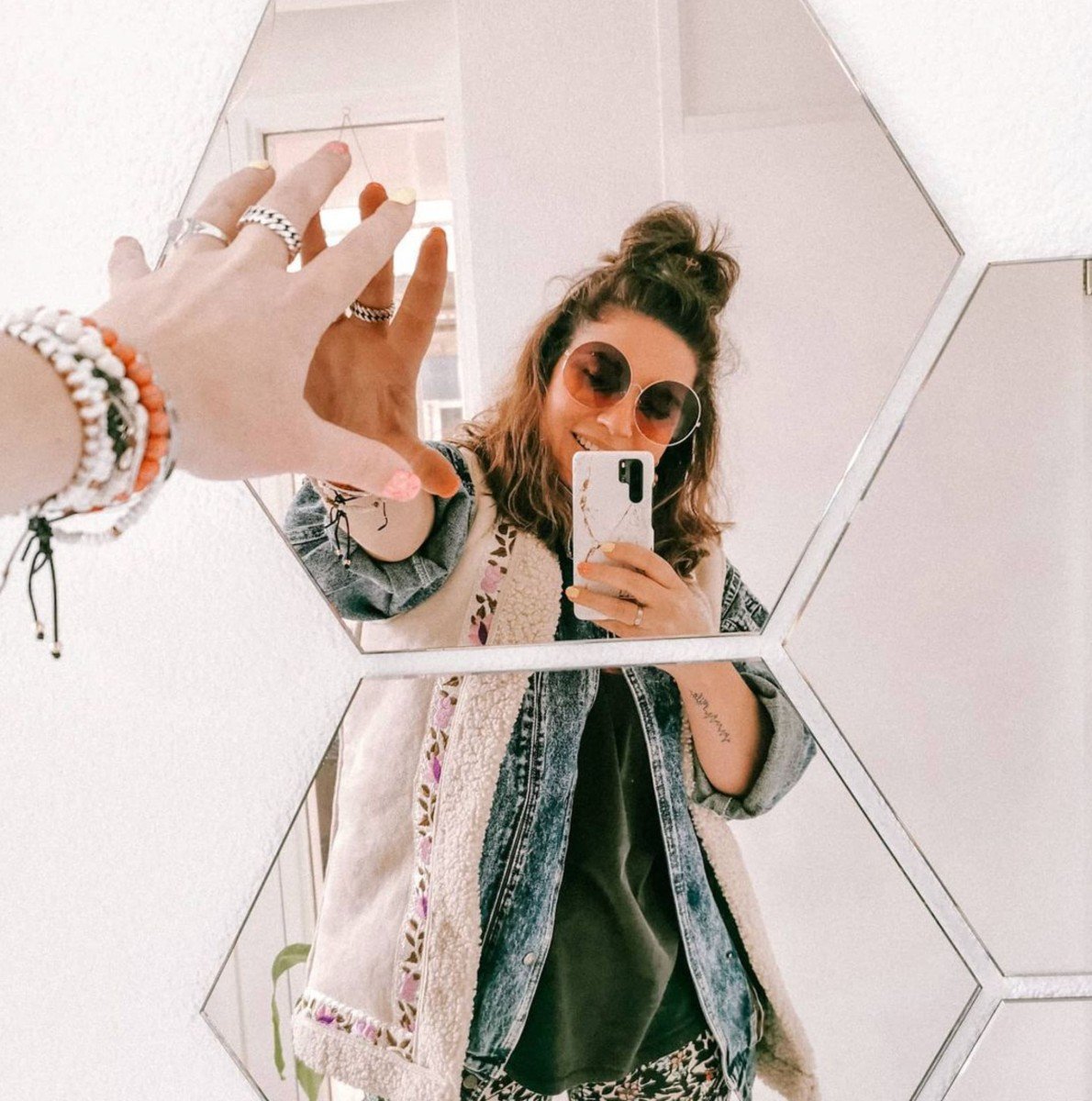 Multiple mirrors in the hallway
Of course, it's nice to have a look at yourself in the hallway mirror before heading out the door. However, a hallway mirror can serve a multitude of other purposes, too! Hallways are generally small and narrow spaces, but once you add a mirror, this idea quickly becomes a thing of the past. Mirrors create a sense of spaciousness and can significantly brighten up a dark hallway. Even if you're unsure about how to decorate a blank wall, a mirror might be the perfect solution. You could opt for one large, elongated mirror or go for an arrangement of multiple mirrors. Why not complement them with wall sconces or mix in personal photos? Unleash your creativity and experiment until you achieve the desired effect.
Multiple mirrors? More is more!
Having multiple mirrors in your home adds another captivating dimension. The advantage of Modulari's mirrors is that they can easily be customized with photos and other interior elements, instantly transforming your mirrors into personalized wall decor. Our online shop offers mirrors ranging from approximately 16x16 cm to 32x32 cm, allowing you to create a mirror wall of any size you'd like. Choose from round, square, or hexagon-shaped mirrors, available in silver, bronze, and smoked glass. Can't decide? Experiment with various designs using our design tool to discover what appeals to you the most. The benefit of having multiple individual mirrors is that you can easily replace one if an accident damages a mirror.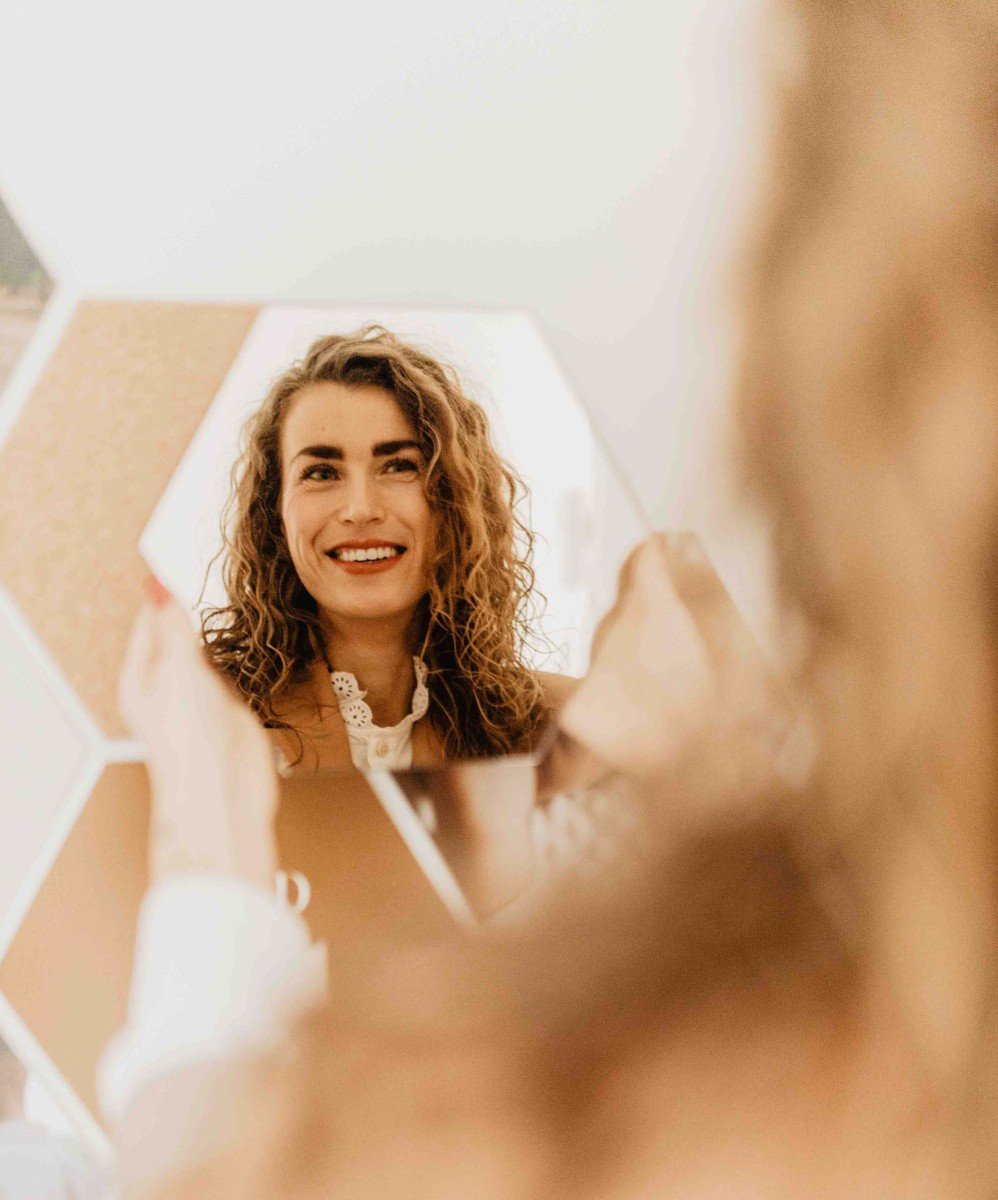 Playing with mirrors: The options are endless
When choosing the perfect mirror, you must first decide where you want to hang the mirror and what you want its purpose to be. Ask yourself if you're going for a stylish design, or if the mirror won't have a set function at all.  A mix of the two options is also possible, of course. After you've decided, you can choose the type of mirror you'd like. Options could include standing mirrors, wall mirrors, and even just a mirror that fits in the space. At Modulari, you can play with multiple shapes that fit your needs. For instance, have you ever thought about hexagonal or square mirrors? These fit tightly together, making it look like you have one big mirror. This allows you to make your mirror as big as you want. Perhaps you want a more playful effect? In that case, you can opt for round mirrors. Hang them close together or spread them around the wall and vary their sizes. Or you could give your mirror a personal touch by adding photos and other wall elements. If you find yourself getting new inspiration after you've created your design, then you can always expand your mirror wall. With Modulari, your wall will never be boring.
Top 5 spaces to create a mirror wall with mirror tiles
What's the perfect space in your home to create a mirror wall? We've put together a little top 5 list for you:
⦁ Living room
⦁ The bedroom
⦁ The stairwell
⦁ The bathroom
⦁ On a door
Which one will you choose? A mirror wall has the same effect in all of these spaces: it makes the room appear brighter and more expansive. Depending on the mirror's size and placement, it could also serve as both a decorative and functional element. Regardless of how you use mirrors, they're a true interior design trend!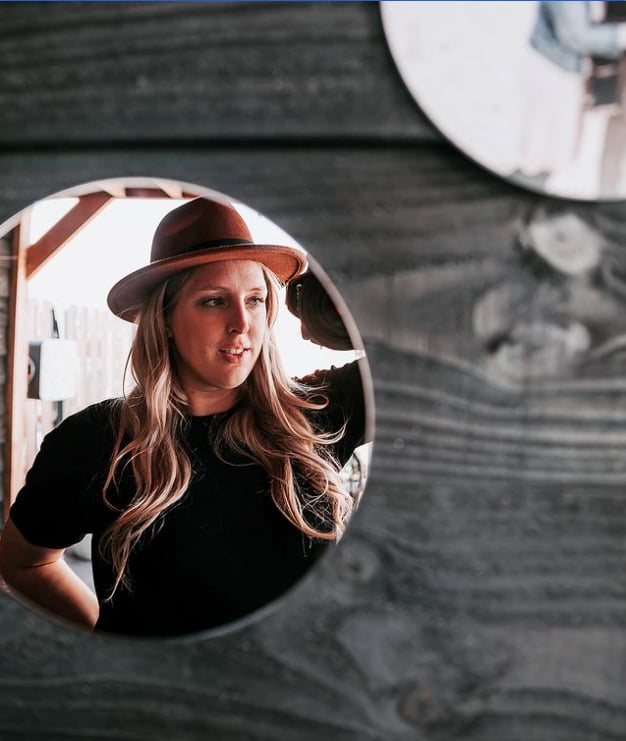 Dit maakt de spiegels van Modulari uniek
Spiegels zijn natuurlijk overal te koop, maar nu je hier toch bent vertellen we je graag nog even wat de mirrors van Modulari nou zo speciaal maakt. Wist je bijvoorbeeld dat al onze spiegels in Europa worden vervaardigd en dat we hiervoor oude spiegels en glas recyclen? Een super duurzaam product dus, dat het milieu niet tot nauwelijks belast. De geslepen randen geven iedere spiegel een luxueuze uitstraling en dankzij de grote variëteit aan afmetingen kan je met onze mirrors alle kanten op.