Sent in 2-3 business days Extensive image bank with Quotes, Colors & Prints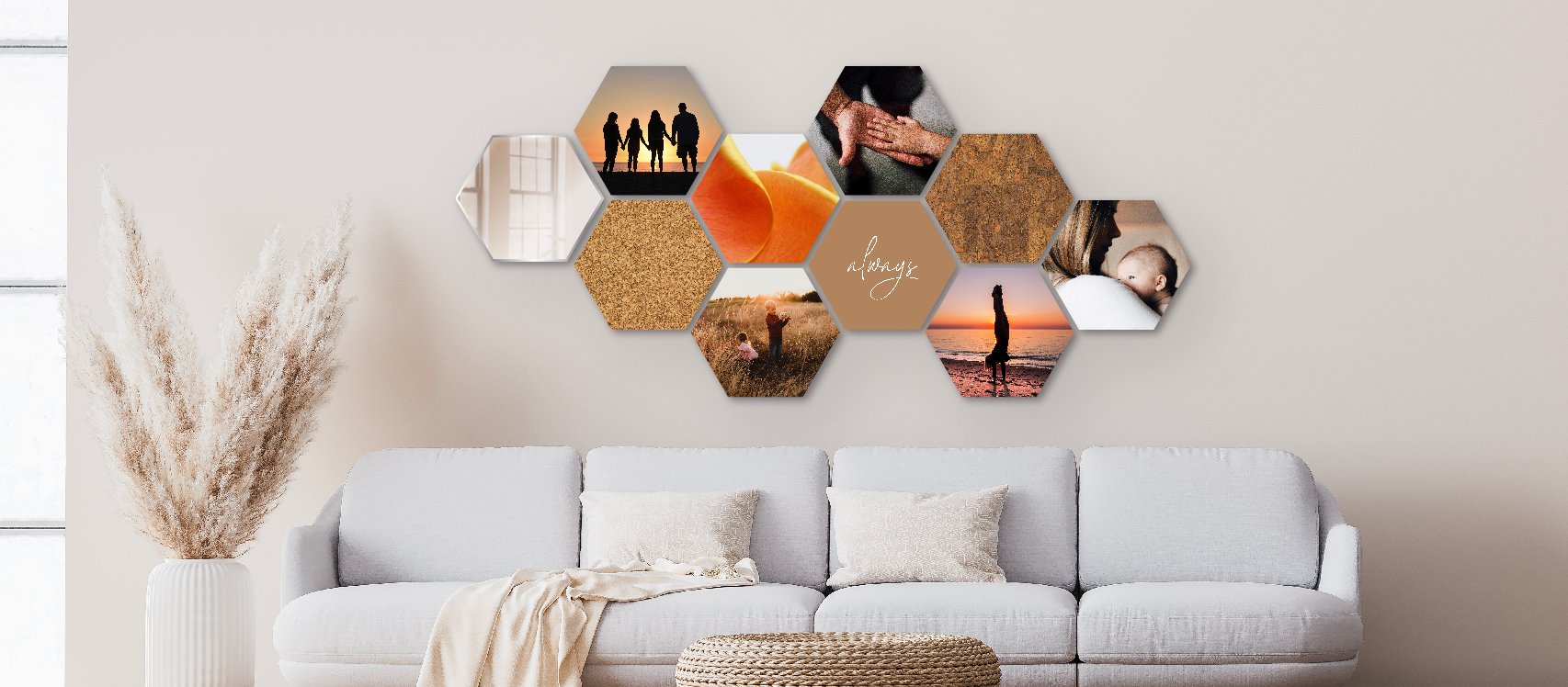 6 Inspirational Wall Decor Ideas for Above the Sofa
It doesn't matter whether you have a leather Chesterfield, a velvet sofa, or a fabric sectional -- the sofa is likely your favourite spot in your home! It's the place where you daydream with a good book or have enjoyable conversations with your best friends. Your sofa represents warmth and cosiness! And an empty wall certainly doesn't match that vibe. That's why we're providing you with an article full of tips & inspiration for the most beautiful wall decor for the area above your sofa.
1. Bring Nature Indoors
Perhaps you love the sea; the sound of the waves, and the sun on your face. Maybe you prefer an autumn walk in the forest; the dew on the grass and the silence of the greenery surrounding you. How delightful! Bring nature indoors by incorporating hexagons or circles with flowers, plants, mountains, or even water into your wall decor. Choose from our Botanical or Textures series in our image bank and discover the beautiful patterns of nature, which are easily complemented by a tree trunk shelf on the wall and your favourite plant.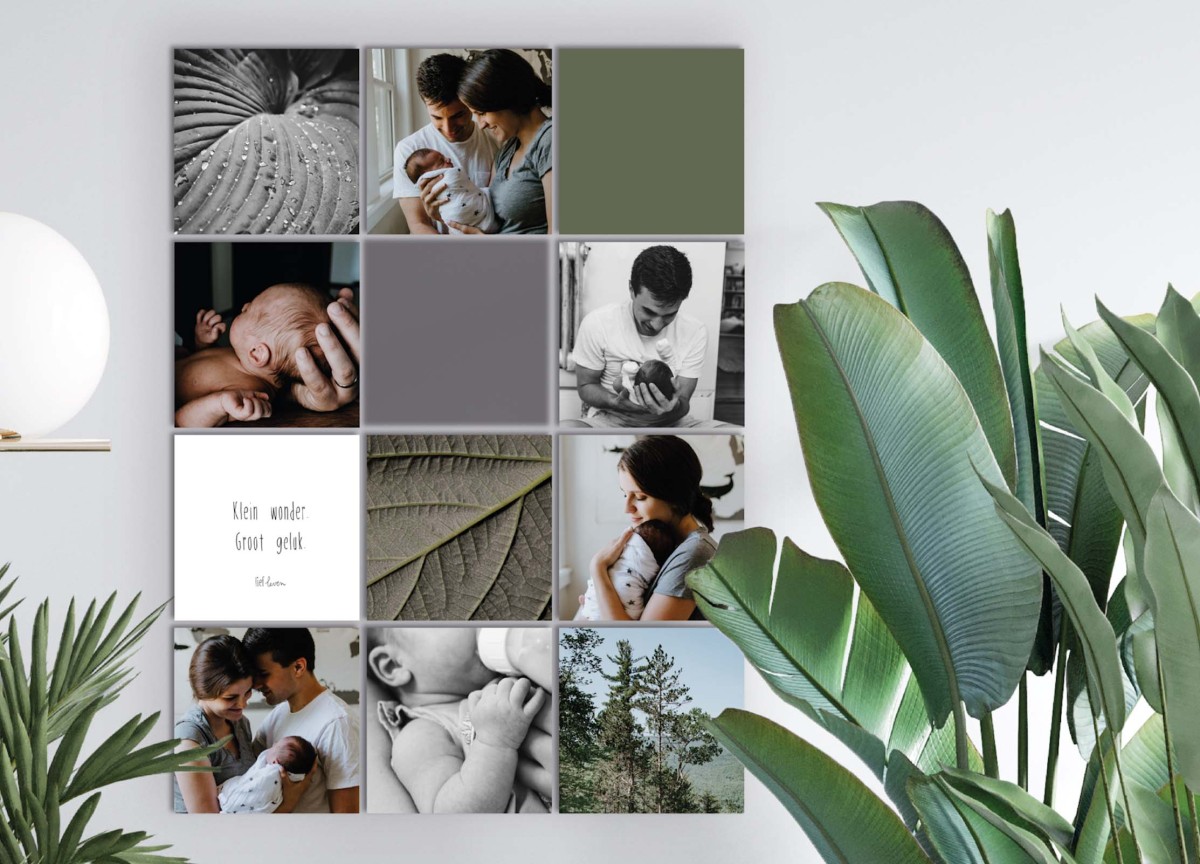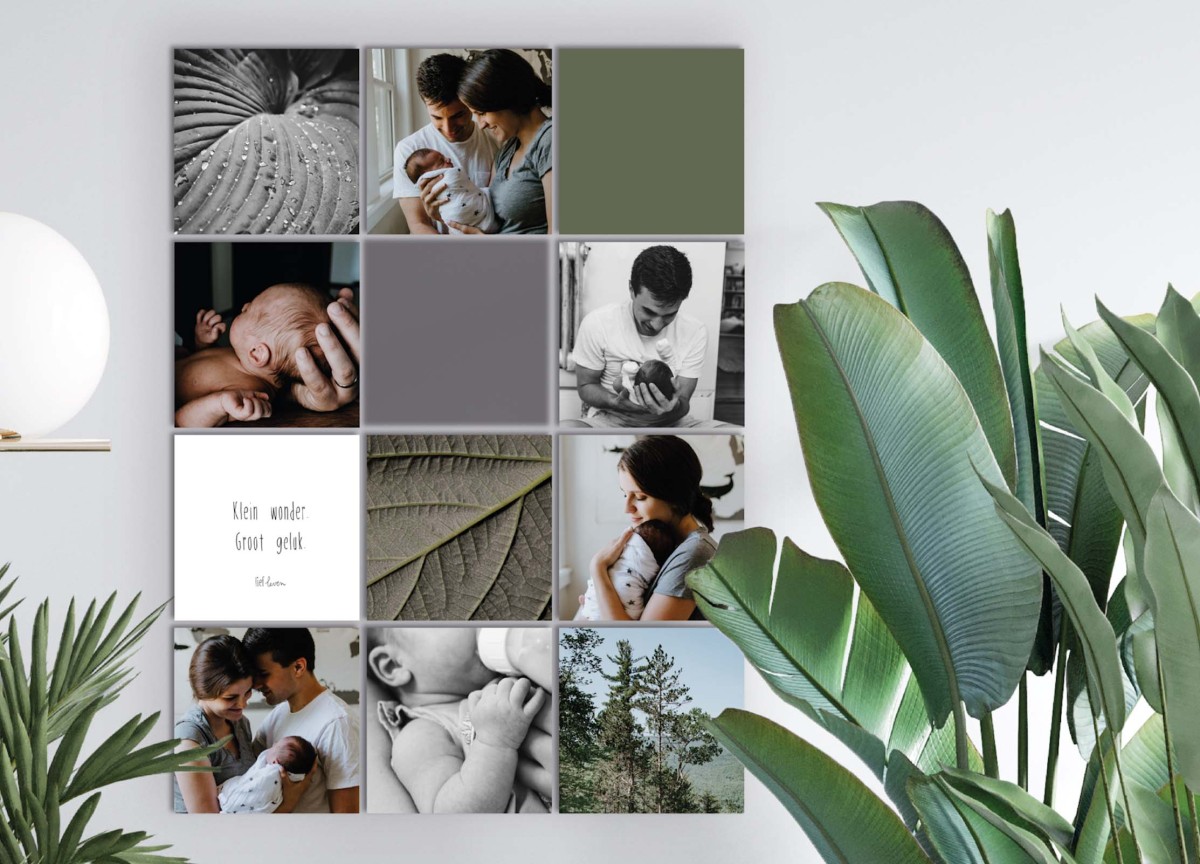 2. Wall Decor Above the Sofa for Art Enthusiasts
If you're an art enthusiast, you'd probably love seeing a unique painting on your wall...but you may not be too keen on drilling. Fortunately, that's not necessary with Modulari. Recreate your favourite painting with our wall elements. If you're a fan of "Girl with a Pearl Earring", for instance, you could spread the image out across multiple squares for a unique look! Or perhaps you would opt for one large eye-catching statement piece. (Note: Our largest wall element is approximately 32x32 cm).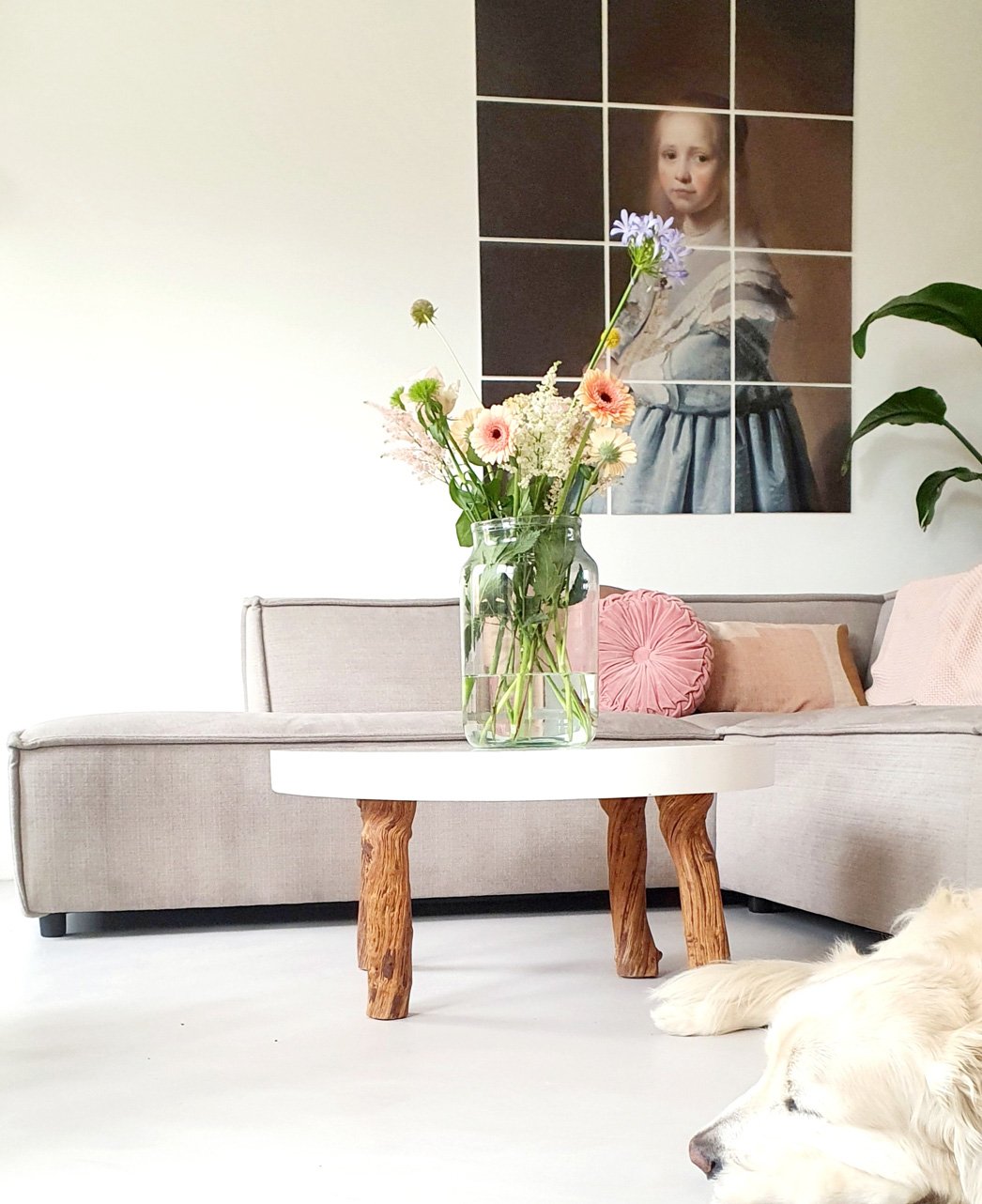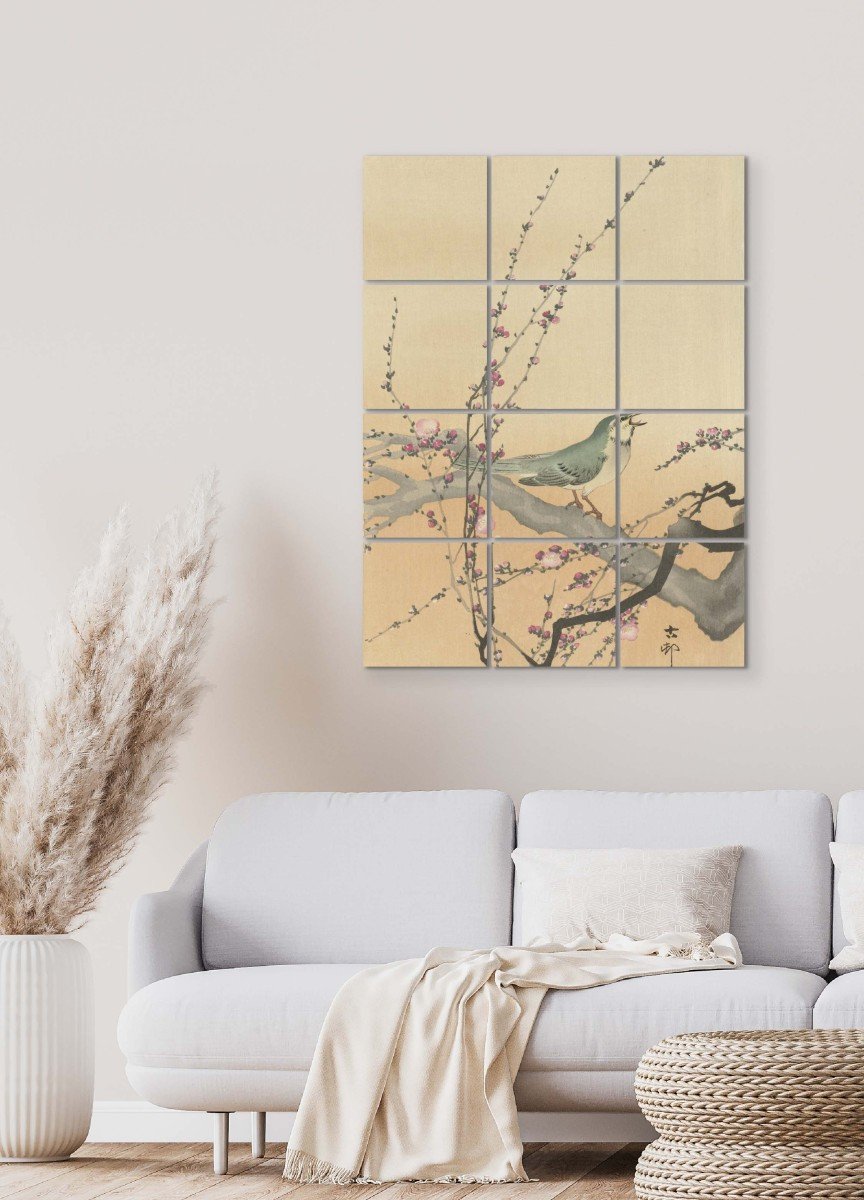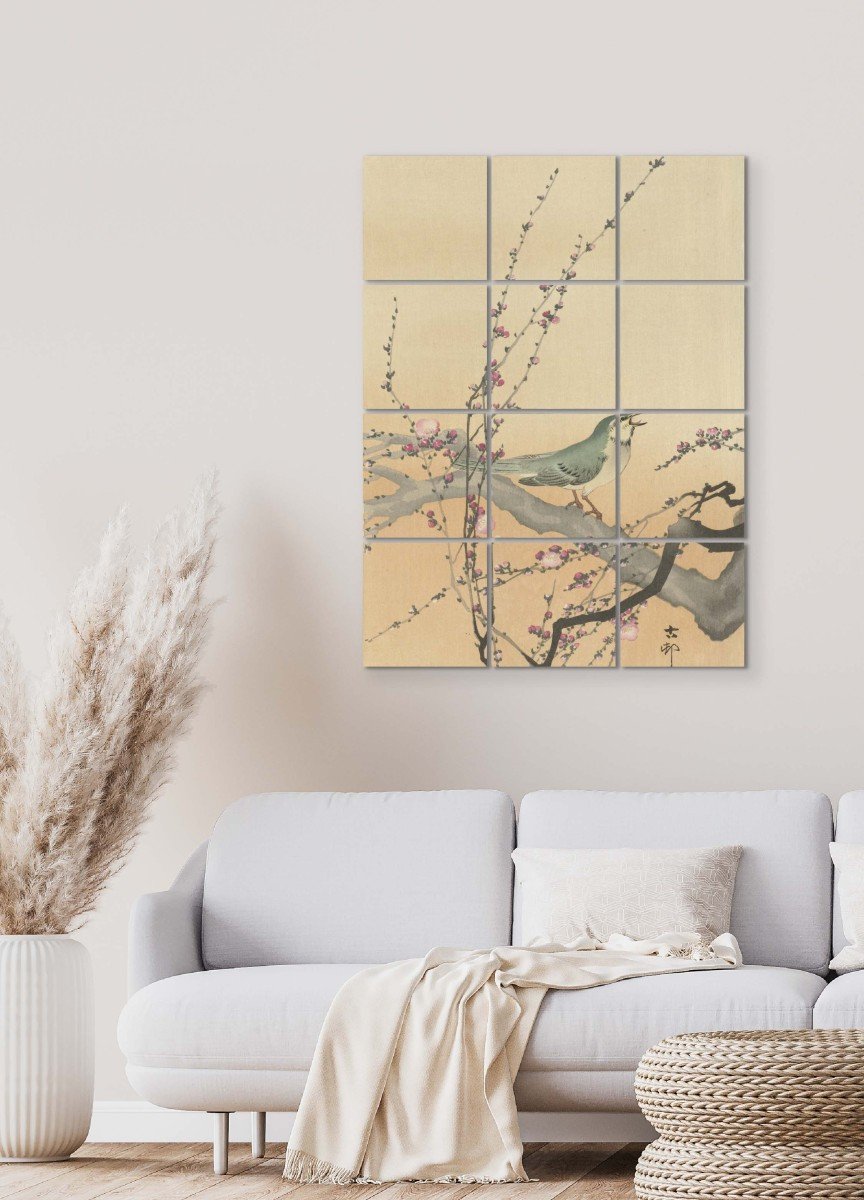 Tip: Want to make a statement? Go for a large eye-catching piece. Our largest wall element is approximately 32 x 32 cm.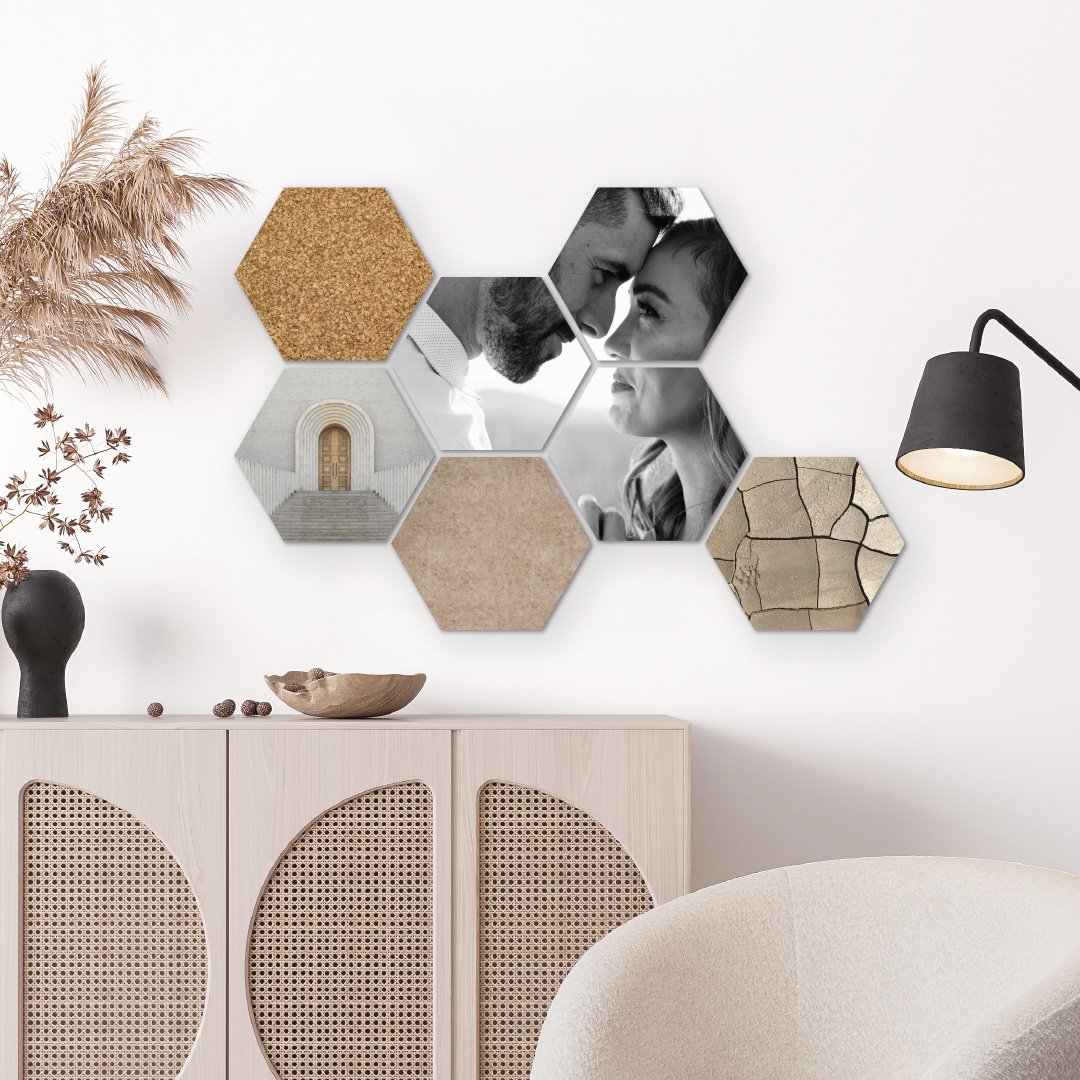 3. Touchable Wall Decor
Make your sofa even cosier by using our felt panels or by extending the fabric from one of your favourite photos to a touchable wall tile. Might we suggest cork or Eijffiger wallpaper with unique textures and a subtle shine? In just no time at all, you'll have a cohesive masterpiece in your photo collage.
4. A Mirror on the Wall
Placing mirrors above the sofa is an easy way to make your living room appear more spacious. Plus, they don't necessarily have to be hung at eye level. You can add depth to your design by playing with different sizes or by combining your own photos with a mirror element.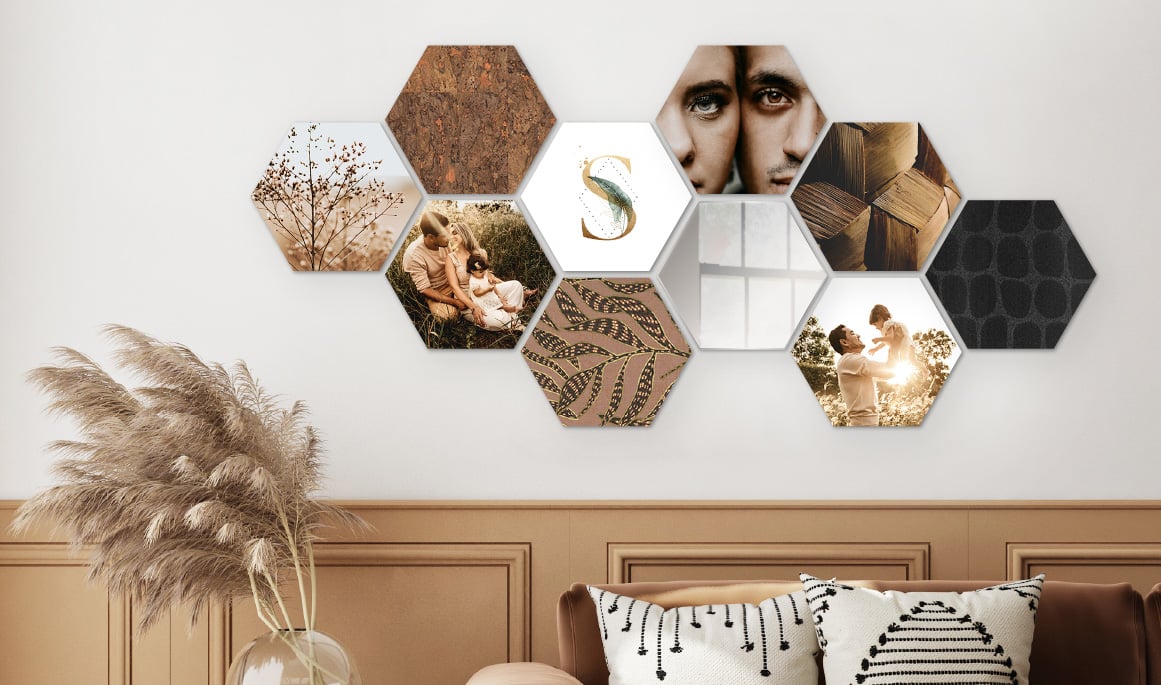 5. Sleek and Stylish
Is the style of your home on the "industrial" side? Then black and white photos are for you! With our Design Tool, you can easily apply a black and white filter to all of your personal photos with just one click. You can also choose from the Black & White collection in our image bank. Whether it's a sleek design of the Eiffel Tower or mysterious animal prints, your creativity is sure to run wild.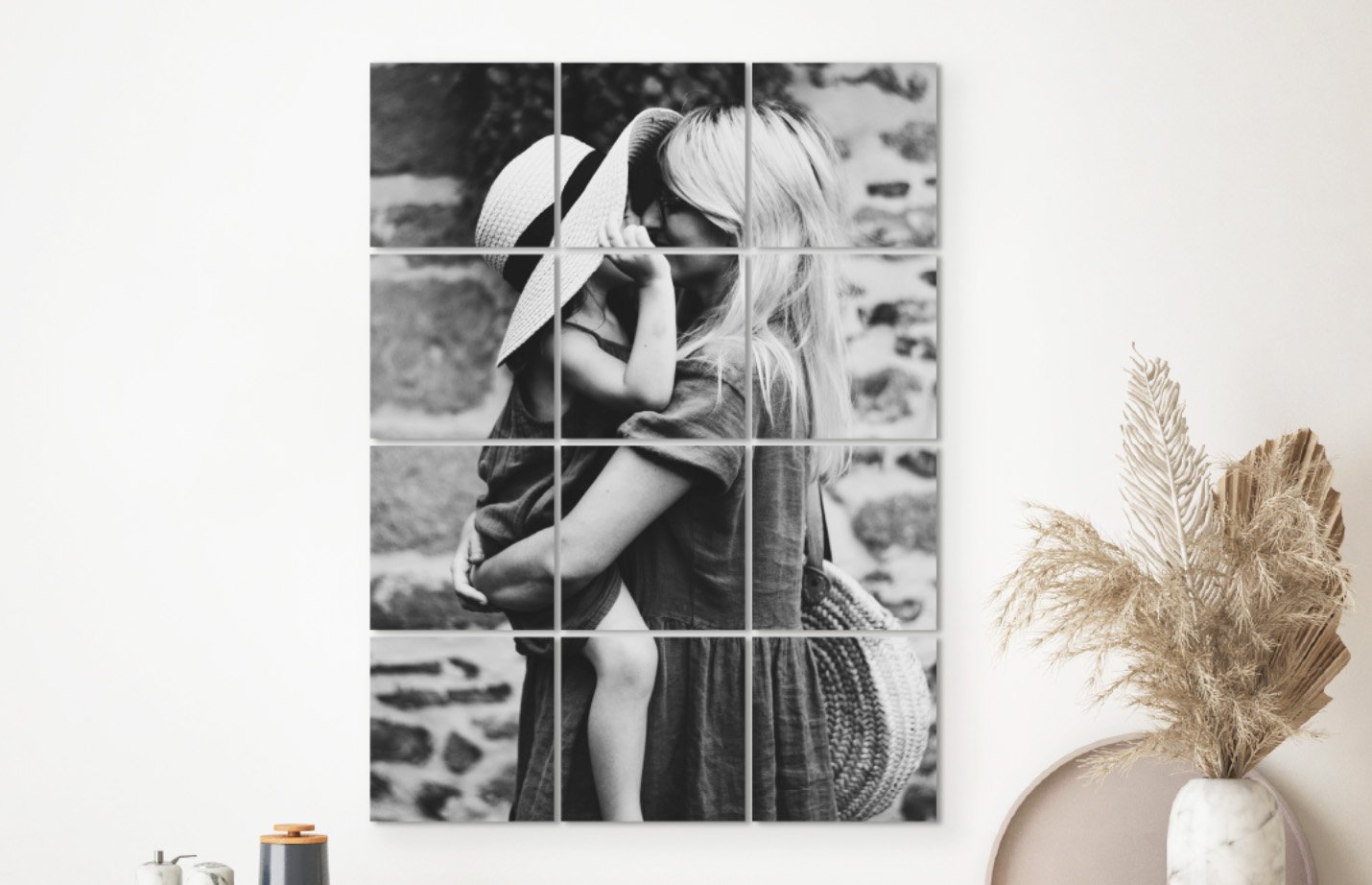 6. Tell Your Story
From wall shelves with photo frames to bulletin boards adorned with sweet notes -- there are countless ways to tell your story through photos and mementos. One of Modulari's advantages is that you can expand your collage infinitely. Perhaps it's a photo from your wedding weekend. Or a snapshot from that time you couldn't stop laughing with your friend. Maybe it's your son's graduation ceremony or that adorable photo of your first grandchild. With Modulari, you can capture moments of joy from yesterday, today, and tomorrow...and cherish them forever.