Sent in 2-3 business days Extensive image bank with Quotes, Colors & Prints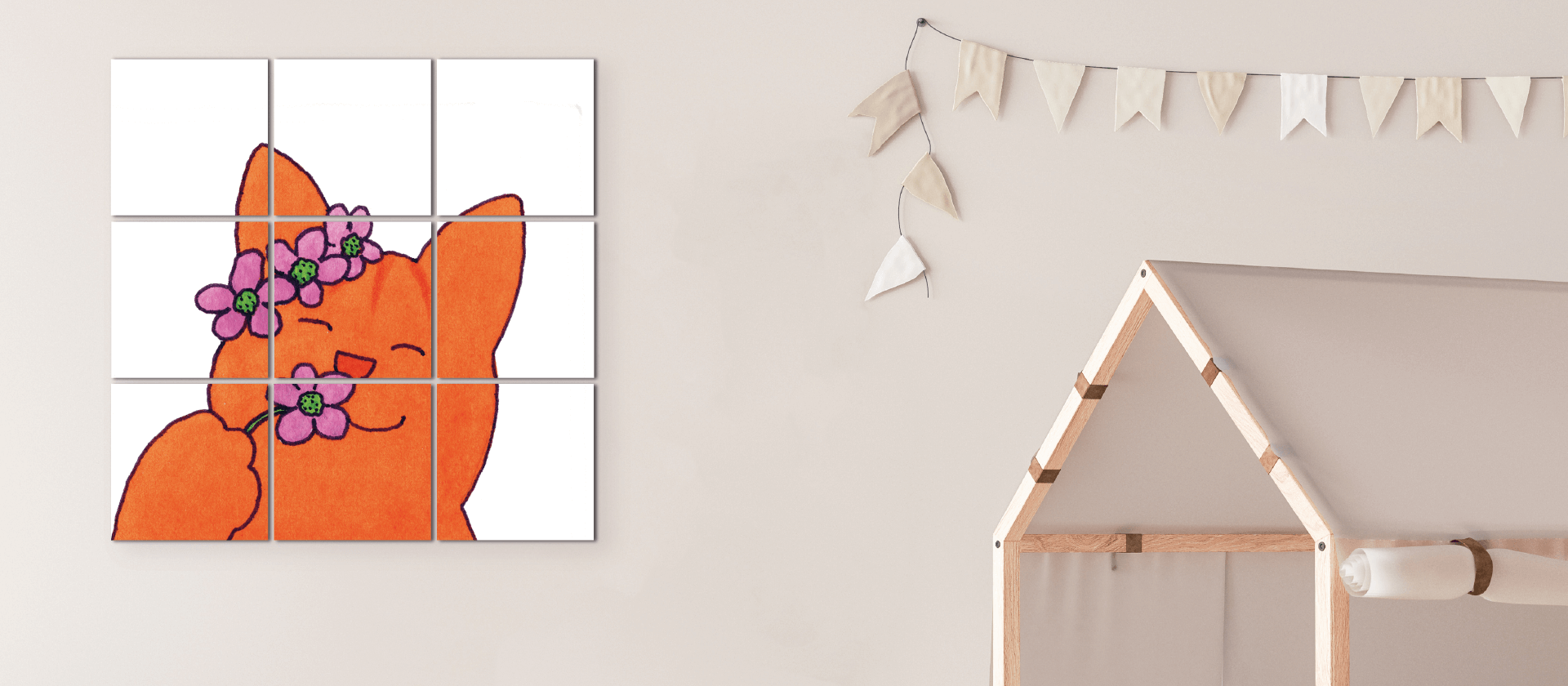 Go on an adventure with Dikkie Dik and give the children's room an extra cheerful touch!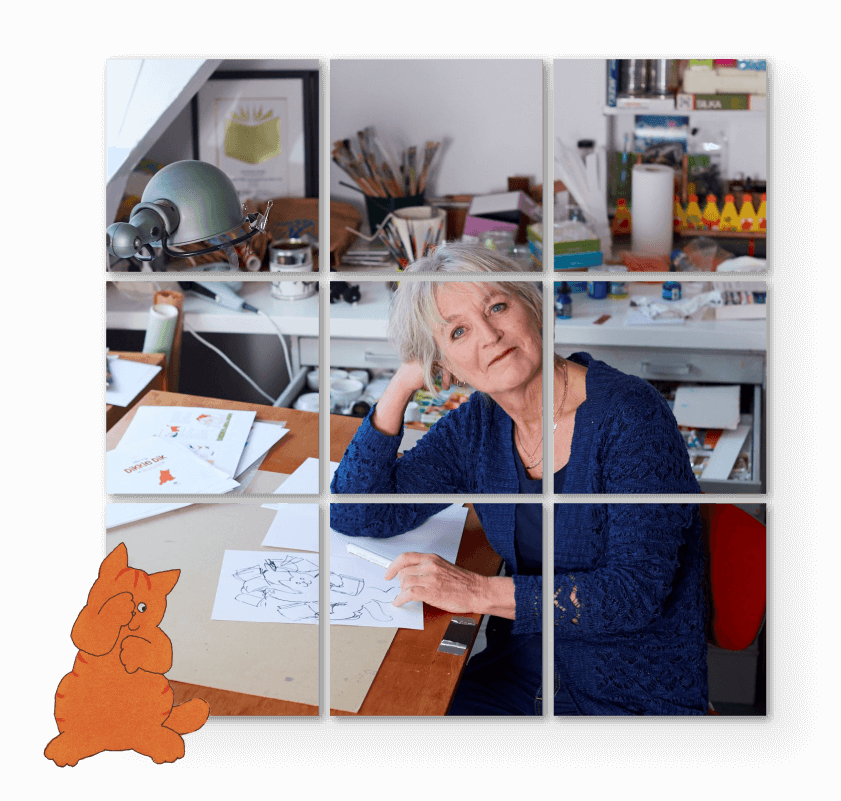 Dikkie Dik is well-known in the Netherlands and beyond. This red tomcat is a true icon and has stolen the hearts of many toddlers, preschoolers and their parents. How great is it that you can now design a collage with images of Dikkie Dik.
The past 40 years Jet Boeke has illustrated hundreds of Dikkie Dik stories. In 1984 the first book was published and millions have been sold since. Almost every household in the Netherlands has at least one Dikkie Dik book.
Fun fact: The main character is based on Jet's own cat, Dikkie Dik.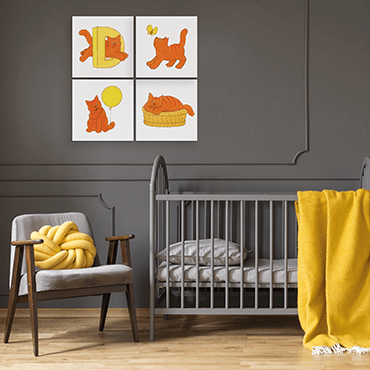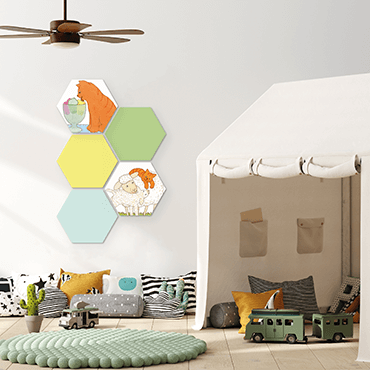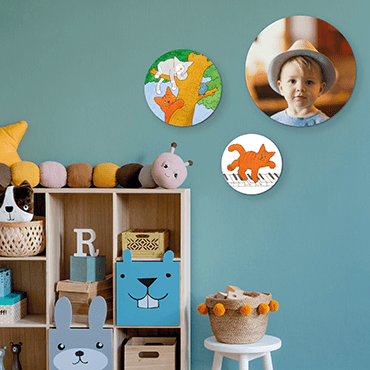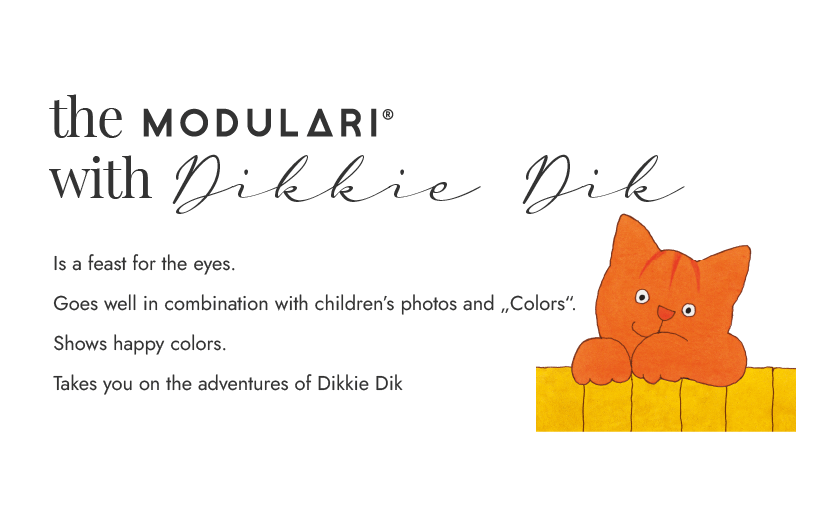 a selection of
the images from

Choose from 3 shapes
Design your own Modulari x Dikkie Dik collage.
What is it going to be - Hexagons, Circles or Squares?