Sent in 2-3 business days Extensive image bank with Quotes, Colors & Prints
Picture Perfect
Picture Perfect
The summer has begun, yes! Photographer Muruelle Oldenburger gives you 10 tips to take the most beautiful photos.
Let's meet Muruelle
Muruelle is a photographer and ambassador for Modulari. Many of Muruelle's clients have our beautiful wall decorations hanging in their homes. Muruelle captures the most stunning snapshots and is the person to provide you with tips for taking the perfect photo!
"Hi, I'm Muruelle Oldenburger. Mom of Milan, Ysa, and Liv. Enjoying life and a full-time photographer. I love collecting adventures with our family. Going out and immersing ourselves in nature. We love to marvel at things during holidays abroad but also daily adventures close to home, as we have had to do in recent times. Fortunately, there are plenty of moments of joy to experience and capture in and around the house. I'm happy to share 10 tips with you for taking fun summer photos in and around your own (holiday) home with your family."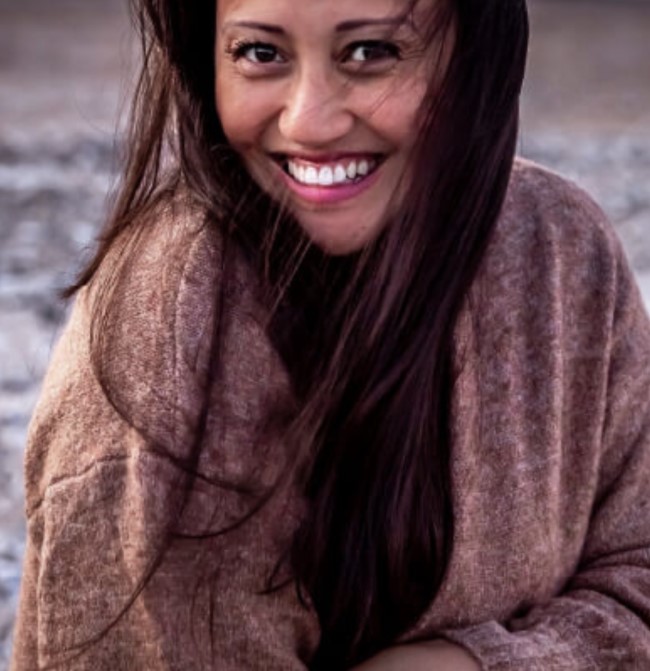 Tip 1: Bright Sunlight
In the summer, the light under a clear blue sky is very bright and far from ideal for capturing beautiful photos. If there's not a cloud in sight to soften the light, it's better to seek shade behind the house or under a tree. However, you can also embrace the harsh light and get creative with it. Capture the light through blinds or a lace cloth, using the light/shadow patterns as an eye-catching element in your photo. In the example below, the light fell in patches over our playing Liv, adding an extra effect to the splashing droplets.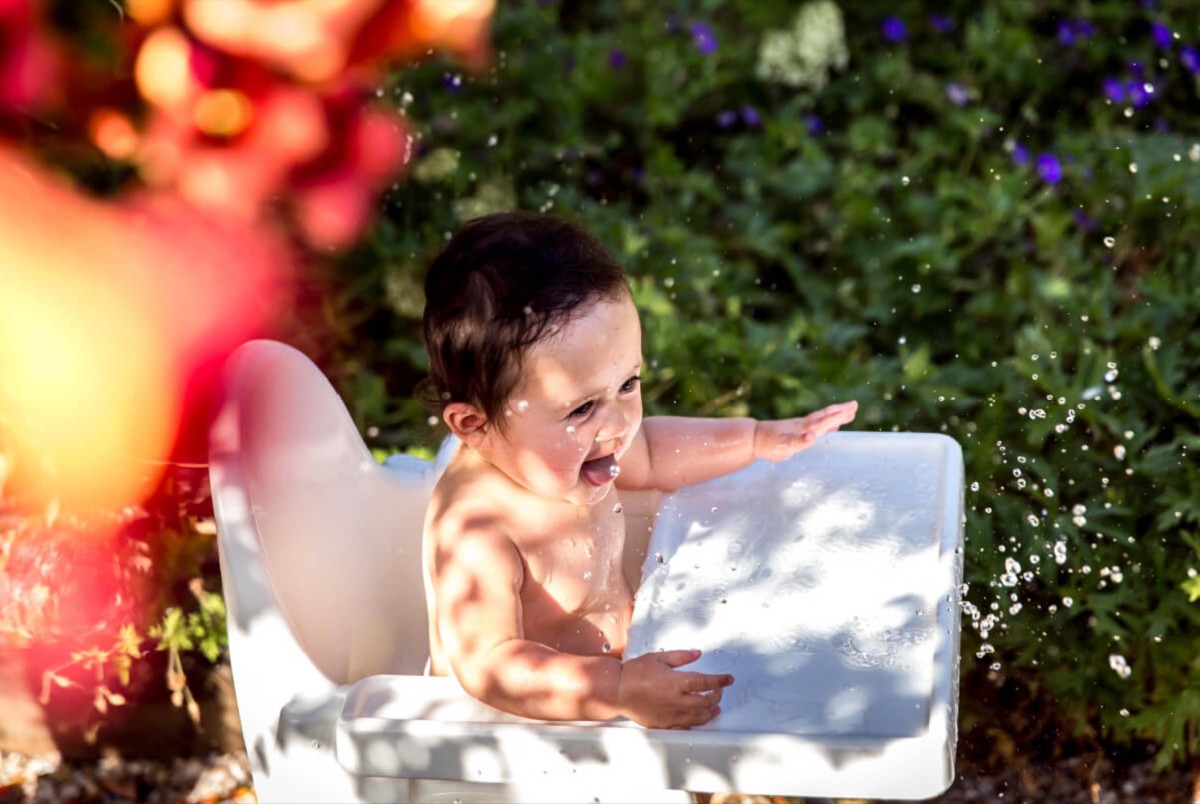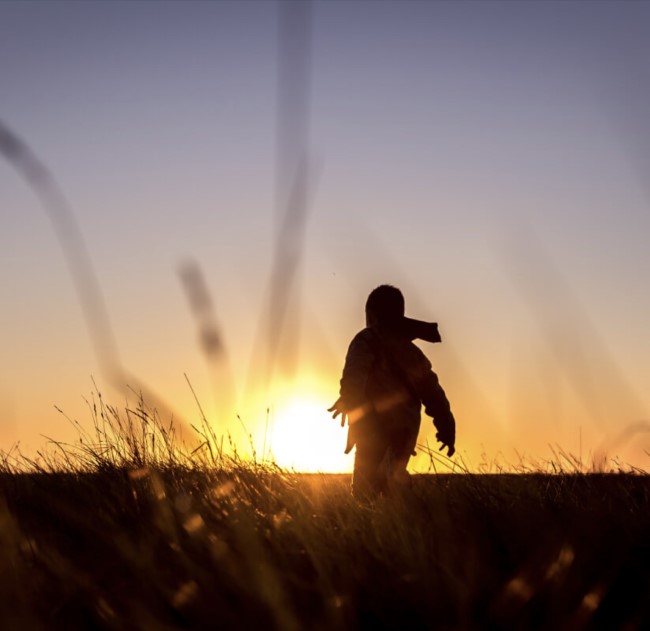 Tip 2: Golden Hour
The golden light early in the morning or late in the evening provides beautiful moments for taking photos. One to two hours after sunrise or before sunset, you can make use of this lovely, warm, soft light. Play with the light. Be creative with the low-angled sun. See how the light falls and change your perspective. Get down on your knees/lie down for a low angle or climb up somewhere high. A small shift in yourself, your camera, or your subject can make a world of difference. Personally, I enjoy waiting until the sun is almost setting and alternating with silhouette photos. However, be mindful of possible lens flares in your photos due to the sun shining into your lens. Sometimes they add something extra, sometimes they can be distracting.
Tip 3: (Inter)active Shots
With my own aversion to "Say cheese" photos, I particularly love (inter)active shots. Running, playing, dancing, hugging, walking, whatever it may be, but above all, genuinely having fun and enjoying! Real contact, interaction, and chemistry. Among the people in front of the lens, but also between them and yourself. Capturing both the joyful and less pleasant moments can result in beautiful photographs.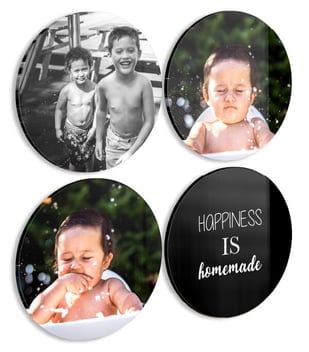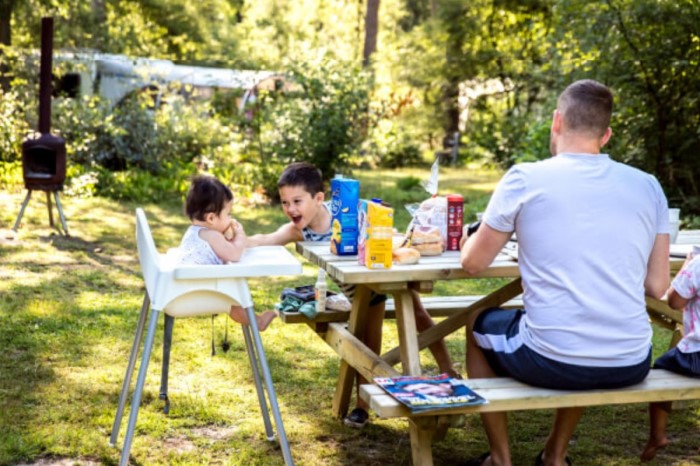 Tip 4: Rituals
Bathing together is a favorite at our home. However, capturing moments of washing the dishes together can be just as delightful. Immortalize everyday rituals, whether at home, camping, or anywhere else. Document memories to cherish forever. I'm all for it!
Tip 5: Create Extra Depth in Your Photo
By photographing 'through,' in between, or along something, as in the example below. Taking the clothes on the clothesline into the frame along the lens but focusing on our daughter Ysa makes the clothes on the line blurry. This simple technique adds more depth to your photo.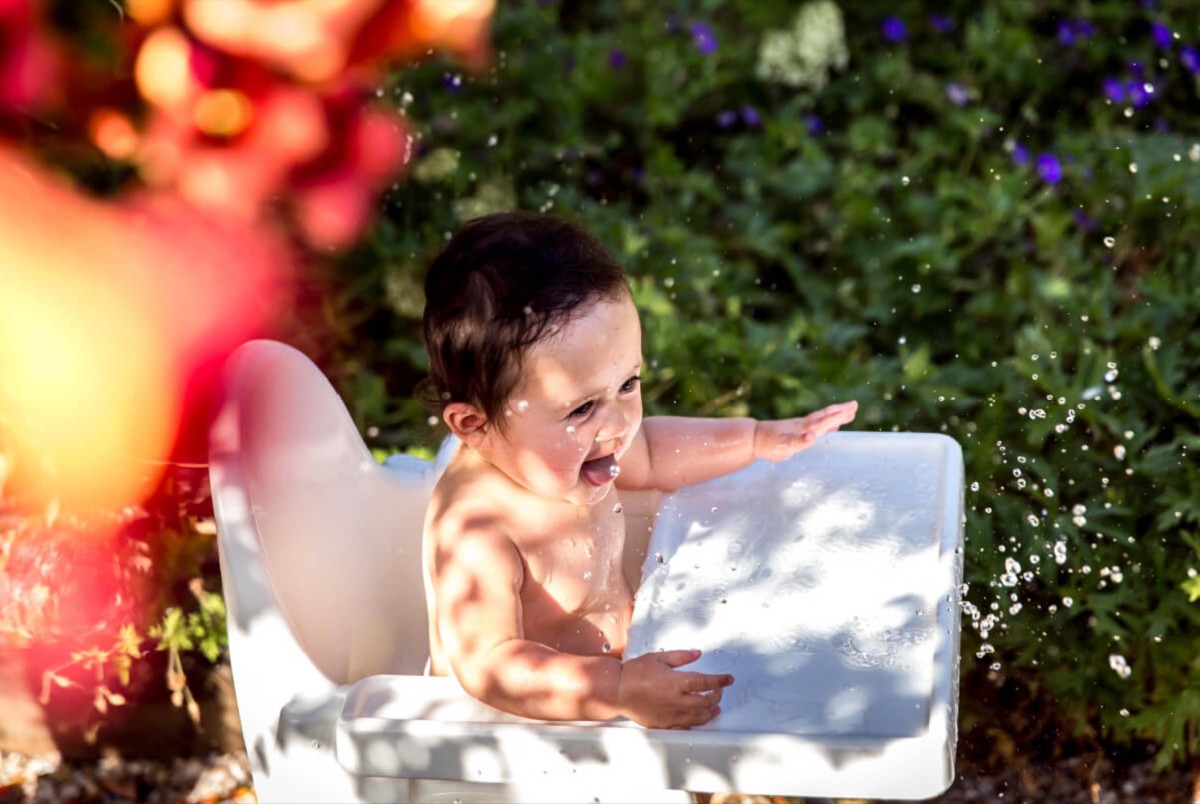 Tip 6: Perspective and Point of View
It makes a significant difference where you take your photo from—whether from below, using the so-called frog's perspective, or from above, using the so-called bird's perspective. Most people tend to photograph at eye level, but by changing your own point of view, you can quickly achieve fun and surprising results. It's enjoyable to experiment and vary your approach.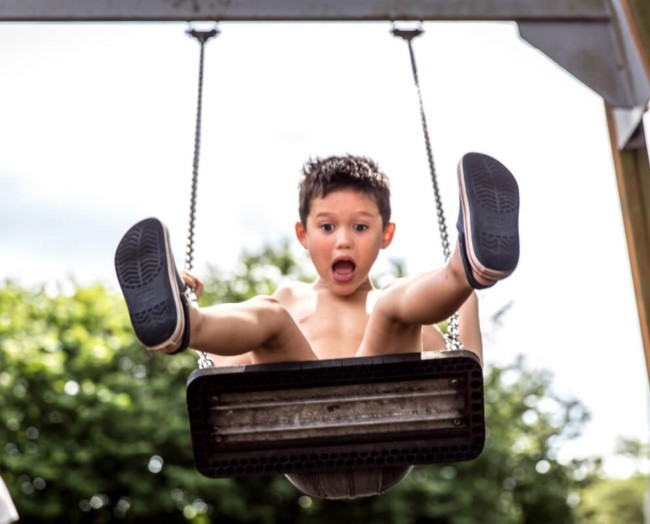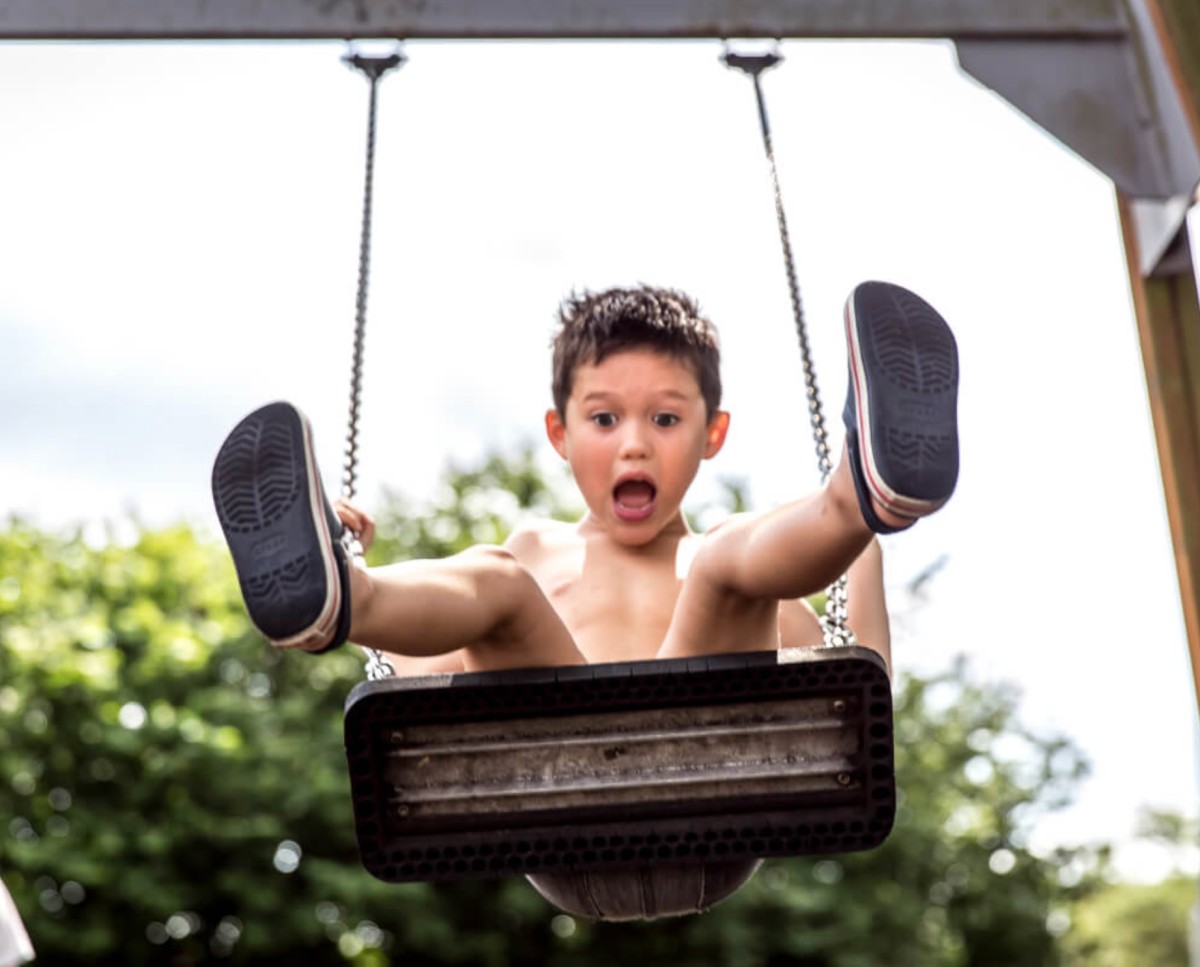 Tip 7: Composition and Background
Those gridlines you see when editing your photo? Where your photo is divided into nine squares, 3 high and 3 wide. You can use this to apply the rule of thirds. Placing your subject on one of the intersection points instead of in the center immediately makes your image more interesting to look at.
And while you're already working on creating a beautiful composition, also pay attention to avoiding distracting elements in your background. By shifting myself a little to the left in the photo below, the bathers in the distance are no longer visible, hidden behind the bushes.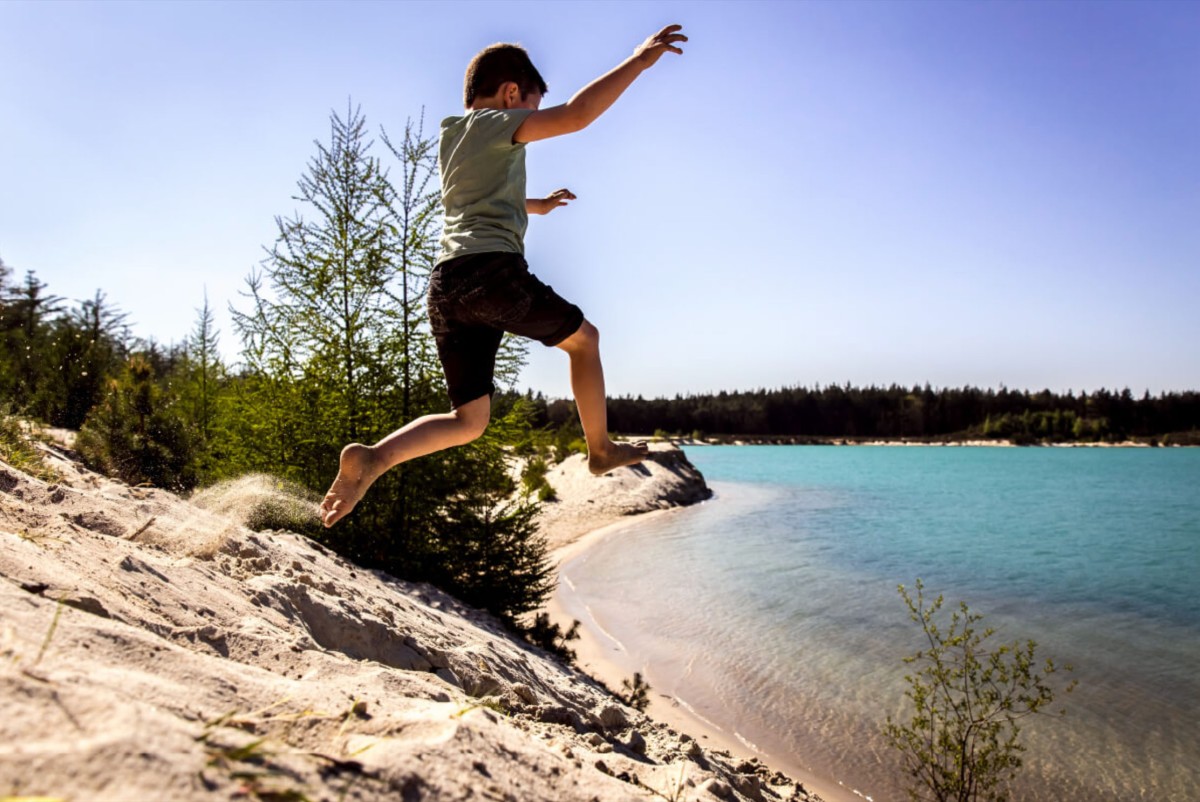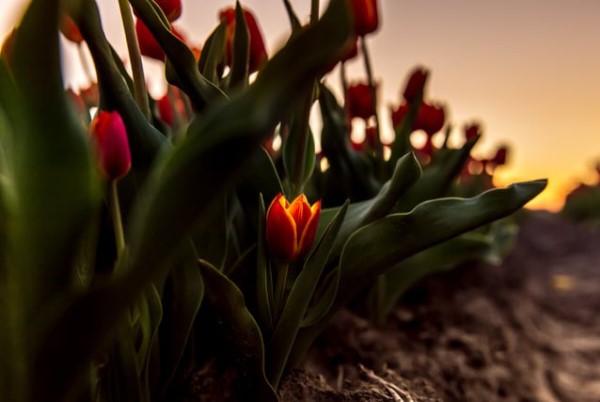 Tip 8: Get Out There!
When surrounded by beautiful nature/landscapes, it is not only calming for yourself but also for your photo collection, including detailed shots.
You can enhance your photos by editing them. You can do this extensively on your own, for example, in software like Lightroom (which is a free app). There are also handy filters available for purchase, allowing you to add something extra to your photos quickly and easily. However, be sure to choose the right package, as they are available for JPG photos, but there are also options for RAW files.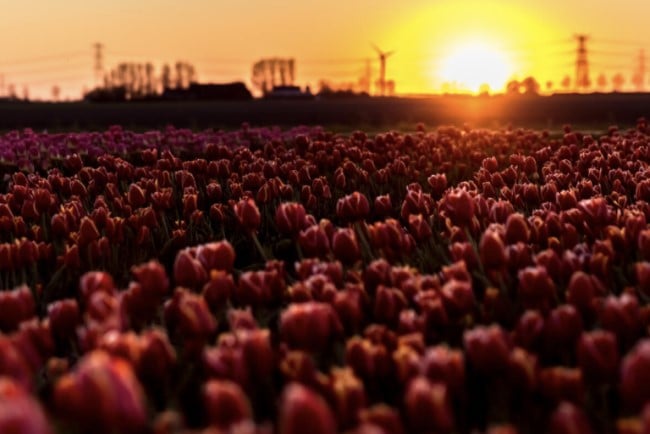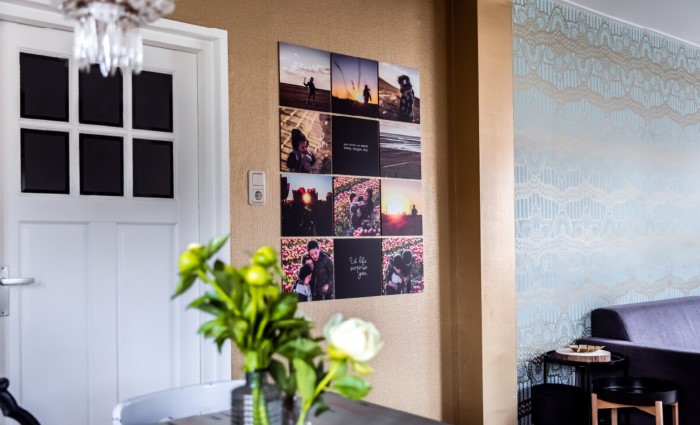 Tip 10: Finally
Don't forget to enjoy the moments themselves while capturing them.
After adorning our upstairs with beautiful collages last year, we recently had our "favorite Corona memories" printed. Two beautiful collages on the wall representing a bizarre time never to be forgotten. Every day, I am grateful for our health and all the beauty within reach. The smallest moments of joy are worth savoring. The excellent quality of Modulari completes the experience!